Gera nû ya sizayên Amerîkî li dijî kesayetên serbazî, siyasî û aborî yên payebilind ên rejîma Sûrîyayê piştrast dike ku her kesê destê wî di tawanan de hebe dê ji cezayê nemîne, rola ew digerîn çawa be jî, li gorî parêzerekî Sûrî.
Sizayên ku Pêncşemê (20ê Tebaxê) hatin sepandin di çarçoveyaYasaya Qeyser de dê bibin xwedan "bandoreke girîng di pêşerojê de li çîneke berfireh a alîgirên rejîmê bike", parêzerekî Sûrî bi navê Beşîr Besam ji Diyaruna re ragihand.
Ev pêla sêyem a sizayan e ku tên sepandin ji dema ku ev yasa di nîvê Hezîranê de kete di warê bicihanînê de, weke hewlekê bo rewşa serokê Sûrîyayê Beşar Esed neyê asayîkirin bêyî ji ber binpêkirinên mafên mirov neyê cezakirin.
Di serî de siza Yasir Brahîm armanc dikin, ku ew weke "alîkarê" Esed hatiye nasandin di daxuyanîyekê de ku ji hêla Wezîrê Derve Mike Pompeo hatiye derxistin.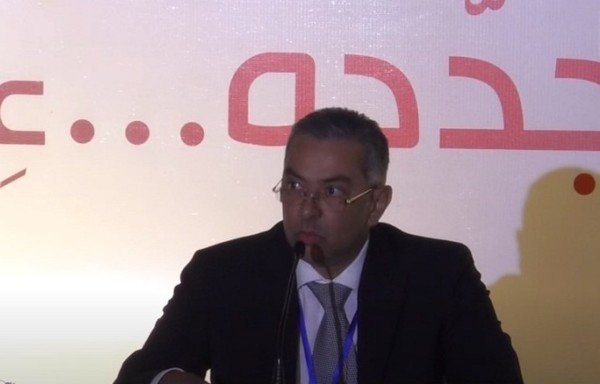 Pompeo got ku Brahîm tê armanckirin "ji ber hewlên wî ku çareserîya siyasî bo qeyrana Sûrîyayê asteng bike", a ku di sala 2011an de dest pê kir.
"Bi rêya bikaranîna torên xwe yên li seranserê Rojhilata Navîn û li derveyî wê, Brahîm rêkeftinên gendel pêk anîne, di demekê de ku Sûrî ji ber nebûna derman û xwarinê dimirin," wî got.
Siza herwiha şêwirmenda mîdyayî ya Esed, Lona Şibil, Muhemed Emar Saatî, berpirsekî payebilind ê partîya Baes, ê ku "serokatîya rêxistinekê dike ku tevlîbûna xwendekarên zanîngehê di milîsên Esed de hêsan dike", armanc dikin.
Çendîn serokên yekîneyên artêşê jî li ser lîsta dirêj a Sûrîyên li jêr sizayên Amerîkî hatin zêdekirin "ji ber hewlên wan ên rêgirtin li ber pêkhatina agirbestekê li Sûrîyayê".
"Van berpirsên payebilind pêşengîya heman yekîneyên serbazî kirine ku zarok bi bermîlên teqîner kuştine û çekên kîmawî li dijî deverên mîna Xûtayê pêk anîne," Pompeo got, û da zanîn ku di êrîşa Tebaxa 2013an de "bêhtir ji 1,400 Sûrî hatine kuştin".
"Sizayên îroj pêbendîyên me bi cezakirina fermandarên milîsan û generalên Esed ji ber binpêkirinên wan bi hêz dike," wî got.
Bandorên pir mezin
Gera dawî ya sizayan xwedan bandorên mezin e, ku jineke mîdyakar, berpirsên Partîya Baes a Erebî Sosyalist û efserên serbazî yên yekîneyên girîng li ser lîsta sizayan hatine zêdekirin, Besam ji Diyaruna re ragihand.
"Peyama serekî ev e tu kesekî ku alîkarî an piştgirî dabe rejîmê yan pê re kar kiribe ji sizayan ne parastî ye," wî got.
Wî got ku dibe wan kesayetan "texmîn dikir ku ew ji sizayan bi dûr in", û da zanîn ku sizayan herwiha ronî da ser rola mîdyayê di gurkirina şer de, ku tê de tawanên hovane li dijî sivîlan hatine encamdan,
Besam got ku Şibil bi "demargîrîya xwe ya kor û gotara xwe ya fitnebar û gurker tê naskirin", û hundirandina wê di sizayan de "peyameke girîng e bo mîdyaya ser bi rejîmê ve ku kampanyaya we ya kîndarîyê rawestîne".
Saartî, mêrê Şibil, endamê serkirdatîya navendî ya Partîya Baes a Erebî sosyalîst e û serokê Yekîtîya Niştîmanî ya Xwendekarên Sûrîyayê ye.
Saatî roleke serekî gerand di rêxistinkirina şanên partîya Baes de û di lidarxistina kampanyayên zêdekirina rejîmê bi leşkeran.
Basam daxuyand ku danîna Saatî li ser lîsta sizayan nameyeke ku Partîya Baes a Esed, ku berpirsyara serekî ya cenga li dar e, tu rola wê di pêşerojê de tune ye.
Wî dîyar kir ku Amerîka cedî ye di yekalîkirina şerê Sûrîyayê de, û herwiha di cezakirina kesên ku vê yekê asteng dikin, çi kesayetên medenî bin an serbazî bin.
Wî got ku ev yek danîna Brahîm li ser lîsta sizayan şirove dike, ji ber redkirina çareserîyên tên pêşinyarkirin, ligel rola wî di girêdana peymanên ku pereyan ji rejîmê re dabîn dikin.
Besam teqez kir ku fserên ku navên wan li ser lîsta sizayan de hatiye zêdekirin bi "hovîtîya xwe di şer de, pêkanîna komkujîyan li dijî sivîlan û serkêşîkirina milîsên ku kiryarên kirêt di pevçûnan de û piştî pevçûnan tên naskirin".
Navên wan wiha ne Fadî Seqir, fermandarê milîsa Hêzên Berevanîya Niştîmanî ya ser bi rejîmê ve; lîwa Xeys Dela, fermandarê Lîwayê 42ê yê Firqeya 4ê; û Samir Smaîl, fermandarê Focê Heyder ê Hêzên Nimir.
Wî teqez kir ku ev gera nû ya sizayan dê yekalîker be ku dê rejîmê pir lawaz bike, bêhtir ji karînên wî yên serbazî û darayî, ji ber ku şer "ne bi tenê serbazî ye lê belê şerekî siyasî û mîdyayî li dar e".