Ewlehî
|
2019-03-15
Oman berdewam e di helwesta xwe ya bêalî de têkildarî şerê Yemenê
Sultan Ebdul Ezîz li Mesqetê û Nebîl Ebdulah Temîmî li Edin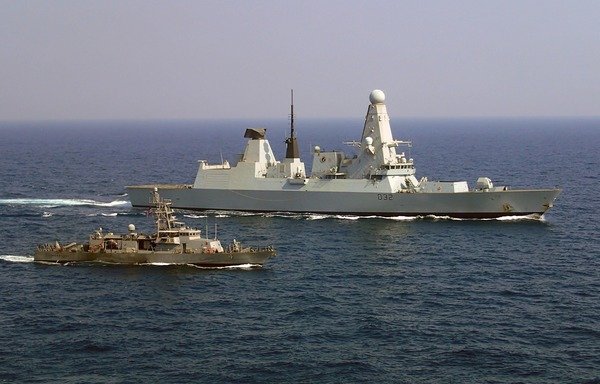 Pispor û şirovekarên stratîjî dibêjin ku di demekê de ku milmilanî Yemena cîran dihêre, Sultannişîna Omanê berdewam e di piştgirîya xwe de bo xebatên anîna alîyên şer bo mêza gotûbêjan bo bidawîkirina qeyranê û misogerkirina aramîyê.
Pispor dibêjin ku misogerkirina aştîyê û seqamgîrîyê li Yemenê di berjewendîya Omanê de ye, ji ber ku alozîyên ku di sînor re dighêjin xaka wê fişareke mezin li ser ewlehîya wê durist dikin.
Wan got ku parastina ewlehîyê li Tengava Hormuzê û Deryaya Erebî berîtîyeke ji hikûmeta Omanî re, û da zanîn ku heta aniha hêzên Omanî kar li ser nehiştina bikaranîna dergehên deryayî bo çalakîyên neyasayî dikin, çalaîyên mîna bi qaçaxî şandina çekan ji alîyê Pasdarên Şoreşa Îslamî ya Îranê (Pasdaran) ve bo Hûsîyan (Ensaralah).
"Divê her nîqaşeke têkildarî rawestandina Omanê ji barekî çekan re ku ji Îranê ji Hûsîyan re diçû xwe bispêre daxuyanîyên fermî yên hêzên Omanî," şirovekar û pisporê stratîjî, Xelfan bin Raşid ji Diyaruna re ragihand.
Wî dîyar kir ku bêyî hebûna piştrastkirinên fermî ji alîyên hêzên çekdar ve, mirov nikar tiştekî têkildarî vê pirsê bibêje, "lê teqez Oman nahêle û dê nehêle ku tu çek derbasî Yemenê bibin, çi bi rêya deryayê be çi bi rêya xalên sînorî be".
"Dibe ku hinek komên navdewletî yên qaçaxîya çekan kamyonên bi platên Omanî bi kar bînin, lê ev yek nayê wateya ku ew ser bi sultanneşînê ve ne," wî got.
Wî da zanîn ku sînorên deryayî yên Omanê ne yekane rê ne ku qaçaxî bi kar tînin bo çekan bigihînin Yemenê, belê hinek barên çekan di Somalê re tên şandin, û ji wir di Deryaya Sor û avên navdewletî re bo benderên Yemenî tên şandin.
"Hêzên hevpeymanîyê [ya Ereb] baş dizanin ku Oman di tu milmilanîyeke çekdar de ne terefdar e, û li tenîşt tu alî li dijî alîyê din cih nagire, û pêwendîyên wê bi hema welatan re nayab in," wî got.
Wî daxuyand ku ev yek rê dide sultannişînê "ku bêalî be û alîyekî cihê bawerîyê be ku li çareserîyên aştîyane bigire bo bidawîkirina rewşa kambax li Yemenê".
Oman xemxwerê seqamgîrîya herêmî ye
Gotebotên dibêjin ku çek ji Îranê bo Yemenê bi qaçaxî di sînorê Omanî re hatine veguhestin xwe nasipêrin tu dalîlan, şirovekarê siyasî Sêf bin Hemed ji Diyaruna re ragihand.
"Oman xemxurê belavkirina aştîyê li herêmê ye û ne di berjewendîyên wê de ye ku çavên xwe ji çalakîyên neyasayî bigire," wî got, û zelal kir ku li ba Omanîyan "aştîya li herêmê ne cihê berdêlkirinê ye".
Wî bal kişand jî ku sultannişînê "mêvandarîya gelek civînan di navbera alîyên şer de kir bo gihiştin bi çareserîyê bo bidawîkirina derdên Yemenîyan di hemû alîyên jîyana wan de, di nav de tendirustî, ewlehî, xwarin û perwerde".
Wî teqez jî kir ku Oman alîkarîyê di peydakirina tedawîyê ji birîndarên Yemenê re dike, hinek ji wan li nexweşgehên xwe tîmar kirin û hinek li ser hesabê xwe bo tedawîyê şandin derve.
Wî got ku ev rol "cihê teqdîra civaka navdewletî û civaka Yemenî ye".
Sultannişîn bi peroş e ku seqamgîrîyê li herêma Kendavê pêk bîne, Yûsuf bin Alewî bin Ebdulah, Wezîrê Karûbarên Derve yê Omanê, wiha got.
"Bi kûrahî bawerîya me bi girîngîya misogerkirina seqamgîrîyê tê, ji ber ku her bijareyeke din ji bilî peydakirina seqamgîrîyê dê bibde sedema xesara me hemûyan li herêma Kendavê," wî wiha di daxuyanîyên ji çapemenîyê re got.
"Oman dikare sînorên xwe yên bejahî û deryayî bi başî ewle bihêle, û herkes vê rastîyê dizane," çavkanîyeke ewlehî ya payebilind a Omanî, wiha ji Diyaruna re anî ziman.
"Di egera her binpêkirinê de, hêzên me amade ne ku bi xar bersivê bidin."
"Em naxwazin ku alozî li herêmê hebe, û ne ji nirxên me ye ku em qerebalixeke medyayî ya bêsûd ku ne li ser şopa peydakirina çareserîyan be çêkin, divê çareserî di berjewendîya birayên me yên Yemenî bin û alîkar bin di vegerandina aramîyê de bo welatê wan," wî got.
Rûbirûbûyîna qaçaxîya çekan
"Oman welateke ku balansê diparêze û li gorî siyaseta bêalîbûna erênî tev digere bo ew bimîne cihê qebûlkirina hemû alîyan," lêkolînerê Yemenî Ednan Humêrî ji Diyaruna re ragihand.
Wî got ku hinek raportên alavên ragihandinê gotin ku çek bi qaçaxî di Omanê re gihiştine destê Hûsîyan, lê ev raport ji alîyê karbidestên Omanî ve hatin redkirin.
"Dewleteke weke Oman bi giştî nikare hêsankarîyan bo qaçaxîyan çekan bike," wî got, û dîyar kir ku rêgirtin li ber vê yekê pir zehmet e ji ber "sînorên bejahî û deryayî yên hevbeş yên Yemen û Omanê pir dirêj in".
"Pirsa bi qaçaxî birina çekan bo Hûsîyan li ser bingeha rehendên xaknîgarîya siyasî hate pêş paş ku raportan dîyar kir ku hinek çek bi qaçaxî di Omanê re hatin veguhestin, lê wan raportan ji ber çavên xwe rakir ku Yemen xwedan kenareke deryayî ya dirêj e ku li ser Kendava Edinê û Deryaya Erebî vedibe," lêkolînerê siyasî yê Yemenî, Yasîn Temîmî ragihand.
Wî ji Diyaruna re got ku ev kenara deryayî ji alîyê hevpeymanîya Erebî ve tê kontrolkirin, û li gorî nirxandina wî, Oman pir haydar e ku di alozya Yemenê de bêalî bimîne.
Têkildarî rola sultannişînê di nehiştina gihiştina çekan de ji alîyê Hêza Qudis a Feyleqê Pasdarên Şoreşa Îslamî ya Îranê bo Hûsîyan, wî got, "Oman hemû hewlên xwe dike bo hundirandina her tengejîkirinekê ji qeyran û şerê Yemenê re, û ev yek polîtîkake Omanî ya eşkere ye".