Perwerde
|
2019-11-04
Mamoste li Idliba Sûrîyayê rawestandina alîkarîyê protesto dikin
Welîd Ebul Xêr li Qahîrayê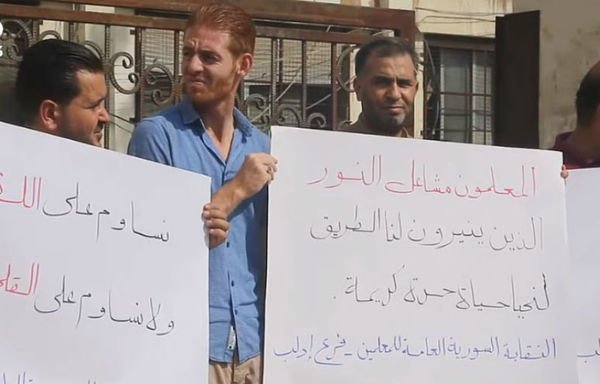 Mamosteyên Sûrî rawestana alîkarîyê û kambaxbûna rewşê li Idlibê protesto dikin, û haydarîyê dikin ku dibe proseya perwerdahîyê li navçeyên parêzgehê yên ku hîn li derveyî kontrola rejîmê ne raweste.
Komek ji mamosteyan protestoyek li dar xist roja 19ê Cotmehê ku ji hêla Birêveberîya Perwerdahîyê li Idlibê bi hevkarî ligel Sendîkaya Giştî ya Mamosteyan hat lidarxistin bo daxwazkirina berdewambûna alîkarîyê.
Di mehên dawî de, rêxistinên navdewletî, herêmî û xwecihî êdî dabînkirina piştgirîya girîng bo pêkanîna proseya xwendinê rawestandine, hevdem ligel zêdebûneke mezin di hejmara xwendekaran de û rewşa ewlehî ya xerab.
Çalakgerê Idlibî Museb Esaf ji Diyaruna re ragihand ku dibe zarokên Sûrî li Idlibê û gundewarê parêzgeha Hemayê, yên ku hîn li derveyî kontrola rejîma Sûrîyayê ne, ji perwerdahîyê û xwendinê îsal bêbeş bimînin.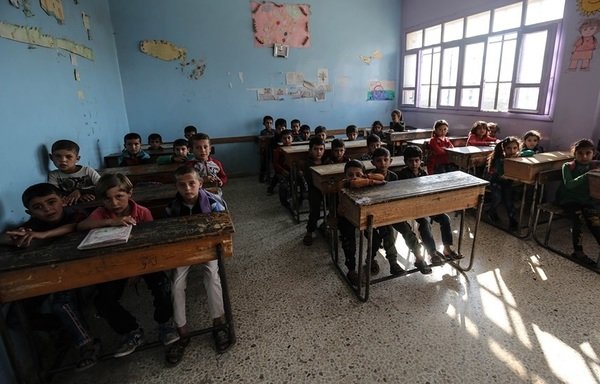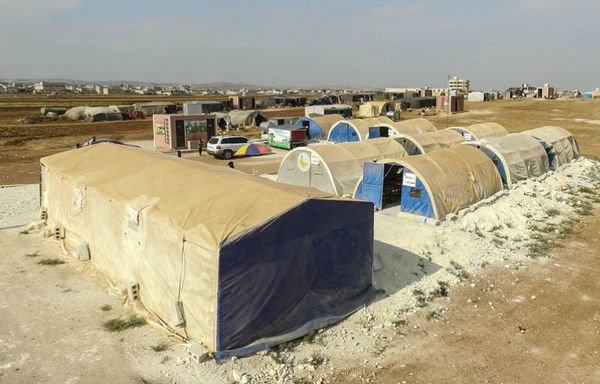 Wî got ku hatina dora 100,000 xwendekarên nû ji deverên li gundewarê başûrî yê Idlibê û ji derdora Hemayê, ku vê dawîyê artêşa rejîmê û milîsên alîgirên wê derbasî wan navçeyan bûn, hişt ku vehewandina wan di dibistanên hîna vekirî de estem be û ne pêkan be.
"Zêdetir, rewşa ewlehî û topbarankirin û êrîşên asmanî yên berdewam dihêlin ku amadebûna şagirtan li dibistanan bi awayekî rojane estem û ne pêkan be," wî got.
"Sedema herî girîng ku dibe sala xwendinê wenda bibe û proseya perwerdahîyê li Idlibê raweste li Idlibê rawestandin û birîna alîkarîyên bo dibistanan e," wî got.
Wî da zanîn ku mûçeyên mamosteyan hatine rawestandin, ji ber ku pere pêwîst in bo berdewamkirina sala xwendinê.
Xwebar valahîyê tije dikin
Esaf teqez kir ku hîn mamoste li hinek deveran berdewam in di karê xwe de bi awayekî xwebarî, lê ev yek dê berdewam neke ji ber ku divê ew karekî ji xwe re peyda bikin ku dahatekê ji wan re misoger bike".
Birîna piştgirîyê bû encama rawestandina belavkirina pirtûkan û pêdivîyan li ser ew hinek dibistanên mayî, yên ku bi giştî hejmara wan "100 dibistanî derbas nake" ji eslê 1,100 dibistan li parêzgeha Idlibê.
Wî got ku hinek çalakger hewl didin ku valahîyê dagirin bi rêya xwebarkirin di avakirina dibistanan de li kampên bêwarîyê di rewşên gelek zehmet de, ji ber ku ev dibistan ji pêwîstîyên herî bingehîn bêbeş in û refên xwendinê pir qerebalx in. Herwiha, şagirt li gorî temen û astên xwendinê nehatine dabeşkirin.
"Armanca van çalakgeran ew e ku zarok di xwendina xwe de berdewam bin, heta ku di asteke herî kêm de be jî, ku dîsan jî baştir e ji bêbeşbûna bi temamî ji xwendinê," Esaf got.
0 KOMÊNT