WASHINGTON, DC -- The US State Department's Rewards for Justice programme is offering up to $5 million for information leading to those responsible for the December 13, 2019, abduction of US citizen Ihsan Khalil Ashour in Baghdad.
In a video posted online, Ashour -- a US–Iraqi national -- describes his abduction from Baghdad's Tahrir Square, where protesters were demonstrating against government corruption and the outsized influence of Iran in their country.
"Baghdad, 2019," he says in the clip, which was posted on social media on Tuesday (November 2) with an announcement that a "full video" would follow.
"We went to the demonstrations; we were trying to make a difference in the country. But we were met with killing, terrorism, kidnapping and torture by the Iranian militias."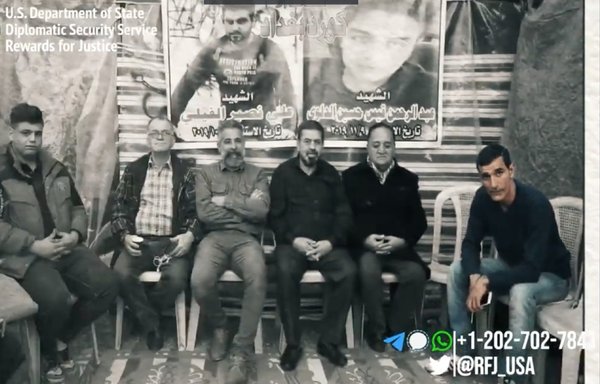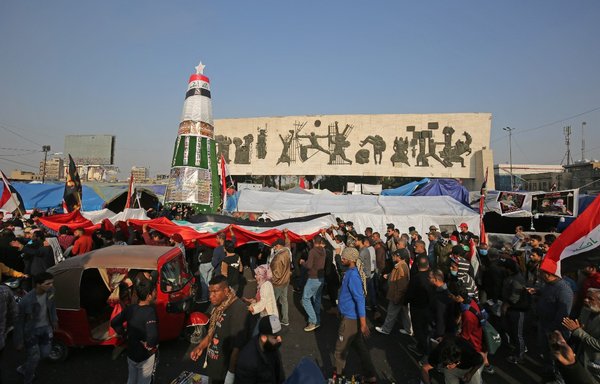 In the clip, Ashour names four men who were with him at a tent for Baghdad's Kurds in Tahrir Square as "Satar al-Mansour, Mehdi al-Mansour, Isam Jamalon and a guy who went by Rasoul".
"Satar who was with me in the tent sent his nephew Mehdi and a guy who went by Rasoul to take me to a wellness spa," he said. "We went to the spa, got a treatment. We left, and then I realised we were walking an unfamiliar route."
"Suddenly, two cars pulled over, and around 10 to 12 guys got out. They were armed. They were masked. They wore black. They blindfolded me and took me away, I don't know where to," he said.
"They beat me, electrocuted me, choked me and insulted my family. Then they put a bag over my head. I couldn't breathe. I thought I would die, but then I lost consciousness."
"One of them said to me, 'You're a spy'."
"If I am a spy, then what does that make you?" Ashour said. "You snatched me from Tahrir Square, threw me into the truck, and took me to Iran."
The Rewards for Justice programme noted the irony that the kidnappers would accuse Ashour of working for another country, "so they drag him across the border to their bosses in another country".
Campaign of violence
Iran-backed militias operating in Iraq have been carrying out a systematic campaign to silence Iraqi activists and journalists who call for an end to Iran's interference in their country.
In addition to prominent Iran-linked groups like Kataib Hizbullah, the Badr Organisation and Asaib Ahl al-Haq, a shadowy collection of newly formed front groups -- the so-called "smokescreen militias" -- also operates at Iran's behest.
A growing list of Iraqi activists have been attacked or killed for expressing anti-Iran views.
On July 25, the 26-year-old son of a prominent Iraqi rights activist was found shot dead near Basra a day after he went missing.
Ali Karim had been "kidnapped" by unidentified assailants 24 hours earlier. A medical source said he had been shot in the head and chest.
On February 7, activist Ahmed al-Helou survived an assassination attempt by individuals he accused of belonging to the Iran-aligned Saraya al-Salam militia, in Babel province.
Before the attack, al-Helou had received constant threats of death, prosecution and kidnapping because of his positions in support of the demonstrations.
Last December, activist Salah al-Iraqi was shot five times in the chest in east Baghdad by masked gunmen in a civilian vehicle, and activist and blogger Mustafa al-Jabri was assassinated in Maysan province by unknown gunmen.
And one year ago, in November 2020, two activists -- Omar Taayi and Akram Azab -- survived an assassination attempt in Talibia area, east of Baghdad, when unknown armed men opened fire at them.
That same month, unidentified gunmen killed Abdul Nasser al-Tarfi al-Taie, a tribal leader, in front of his house in al-Amara, southern Iraq.
Al-Taie was known as a major supporter of the demonstrations and a harsh critic of Islamic Revolutionary Guard Corps (IRGC) proxies in Iraq.