BEIRUT -- The Syrian regime continues to obstruct the return of refugees with the aim of achieving geo-political demographic change that would shore up support in key areas to ensure the continuation of its rule, Syrian activists said.
They accused the Arab League of rushing into normalising relations with Syria, and called for the refugee issue to be addressed before a full restoration of ties.
The Arab League summit in May saw Syria return to the fold after an 11-year absence over Bashar al-Assad's brutal repression of anti-government protests that sparked a war taking almost half a million lives.
Participating delegations at the Jeddah summit raised the refugee issue, agreeing to "promote the appropriate conditions for the return of Syrian refugees".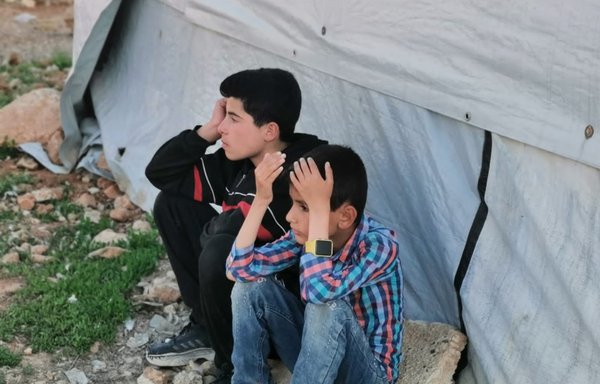 At a previous meeting in Amman, the Jordanian, Saudi, Iraqi, Egyptian and Syrian foreign ministers agreed on mechanisms to start organising the safe and voluntary return of Syrian refugees, in co-ordination with the United Nations.
The ministers urged the Syrian government to identify what is needed to improve public services for returnees, and "outline the measures it will take to facilitate their return, including their inclusion in amnesty decrees".
Yet the Syrian regime has been slow to act, activists said, and has given Iran-aligned militias such as Hizbullah more sway to seize control of refugee-owned real estate and strengthen their presence near the Lebanese-Syrian border.
The Ministerial Council of Gulf Co-operation Council (GCC) states in March reiterated its support for international efforts to care for Syrian refugees and internally displaced persons (IDPs) and ensure their safe return.
But it voiced its objection, during its meeting in Riyadh, to attempts to bring about demographic change in Syria.
'Arsenal of obstacles'
The Syrian regime "has an arsenal of obstacles to the return of refugees, because it is not in its interest that they return", Syrian Network for Human Rights director Fadel Abdul Ghani told Al-Mashareq.
The regime has issued laws that serve its interests, such as Decree 10, he said, which "it used to steal property and sell it to Hizbullah, especially in al-Qusayr, in the western countryside of Damascus, and Tal Kalakh (Homs)".
In some cases, Syrians with properties in areas coveted by Hizbullah have reluctantly opted to sell their villas and lands and get some money for them, rather than have them seized outright by the regime or Iranian militias.
The displacement of Syrians from Homs, al-Qusayr, al-Qalamoun and eastern rural Damascus, in addition to al-Zabadani, Madaya and Yabrud, facilitated Hizbullah's military presence in those areas, according to reports.
It also paved the way for the expansion of Hizbullah's area of influence in Lebanon's Baalbek-Hermel governorate and across the border into Syria.
Hizbullah has established camps, warehouses, tunnels and checkpoints in this area, and is using them in co-ordination with the Syrian regime and its sponsor, Iran, to smuggle weapons and drugs.
The Syrian regime and Hizbullah are seeking to "bring about demographic change" in these areas, Abdul Ghani said, noting that "the regime placed obstacles in the way of an actual return" of refugees.
These include the regime's so-called Counter-Terrorism Court, which rights groups have described as a "tool for war crimes", and the threat of arbitrary arrest, torture and forced disappearance, he said.
Abdul Ghani described the regime's statements regarding its efforts to smooth the return of refugees as no more than "propaganda".
"There is evident demographic change taking place in Syria," said Syrian activist Mohammed al-Hassan, director of Access Centre for Human Rights (ACHR).
He noted that Iranian citizens are allowed to own real estate, pursuant to Decree 10 of April 2, 2018, and pointed to "Hizbullah's control of Syrian border areas".
All of this impedes the return of refugees, he told Al-Mashareq, because a large segment of the refugee population hails from areas controlled by Hizbullah, which the party has turned into military zones.
Sectarian strategy
"The faltering of the achievement of a political solution in Syria" is one factor impeding the return of Syrian refugees, said Ziad al-Sayegh, an expert on public policies and refugees.
So is the tightening of the grip of the Syrian regime's allies, "namely Russia and Iran and all their affiliates operating outside of the state", he told Al-Mashareq.
Another factor impeding the return of refugees is "the geo-political demographic re-engineering of Syria, which portends a change in Syria's historical identity, and this is far from a squabble over the nature of the political system", he said.
He pointed to the presence of "safe areas" in Syria and across the border in Lebanon, in an area between Arsal, Baalbek and Hermel.
It is clear that these areas now have "military, security and geographic purposes, and their people are unable to return", he said.
Al-Sayegh stressed the need to "pay attention to the sectarian attribute that drives this strategy, not to mention the confiscation and barter of properties in requital for services rendered during the war".
The regime's failure to take any practical steps to facilitate the return of refugees is due to "its connection to the agenda of the Russian-Iranian axis", he said, adding that the regime is unable to move away from that connection.
While the Arab League rushed into normalisation, he said, "the international community has equally delayed and failed to assume its responsibilities towards resolving the Syrian crisis".
For his part, Abdul Ghani urged Arab countries to hold off on restoring relations with the Syrian regime until the conditions set by the Arab League are met.
"Only then can normalisation be possible," he said. "The regime is involved in crimes against humanity, and restoring relations with it means enabling it to carry on with its crimes."