A new crop of pro-Iran militias has emerged in Iraq over the last year, operating under many names and using social media platforms to promote themselves, publicise their activities and disseminate incendiary messages.
At least 15 previously unknown militias have emerged over the past 10 months, including Usbat al-Thaereen, which made its first appearance in March, claiming responsibility for rocket attacks on international coalition facilities in Iraq.
Usbat al-Thaereen has since carried out further attacks, targeting the Green Zone and military headquarters in Baghdad.
Iraqi experts have described the militia as a "smokescreen" intended to deflect attention from the powerful Iran-backed militias staging the attacks.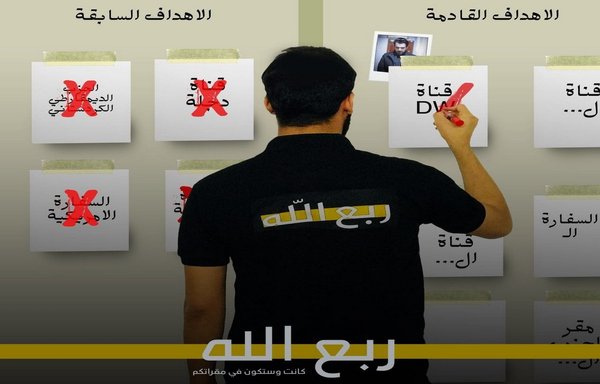 Usbat al-Thaereen and other new militias are generally understood to be fronts for the three most prominent Iran-backed militias: Kataib Hizbullah, Harakat al-Nujaba and Asaib Ahl al-Haq.
After the emergence of Usbat al-Thaereen, a number of previously unknown militias began to appear on the scene.
Among them are Ashab al-Kahf, Saraya Thawrat al-Ishreen al-Thaniya, Zulfiqar Brigade, Saraya al-Muntaqem, Awliya al-Dam, Thaar al-Muhandis, Qassim al-Jabbarin, al-Ghashiyah, Rubu Allah, Abu Jadahah Front, Ould al-Shayib, al-Khal, Fariq Fatemiyoun al-Electroni and al-Majamih al-Khassa.
These groups have announced their presence and drawn attention to their militant activities via a number of online and social media platforms.
Despite the stringent policies put in place by social media platforms to curb accounts that engage in hate speech and incite violence, some groups are trying to circumvent them by opening new accounts and using alternative platforms.
Avoiding accountability
"These militias seek to have a strong and constant online presence to advertise themselves and promote their activities," said Thaer al-Bayati, secretary-general for the Arab Tribal Council in Salaheddine.
Their overall aim is to influence a large audience via social media, he said.
Though the recently emerged militias have different names, he said, they are all cut from the same cloth, and comprise the members "of large and well-known armed factions".
These factions are directed by the IRGC and Lebanese Hizbullah and are led by Iran-backed Iraqi militias including Kataib Hizbullah, Asaib Ahl al-Haq and the Badr Organisation, he said.
Al-Bayati said the proliferation of subsidiary groups with new names on the Iraqi scene is a tactic to shield the "mother militias" from accountability for their criminal acts.
In addition to attacks on diplomatic missions and military bases, assailants have targeted public freedoms to create panic, he said, pointing to "attacks carried out against massage parlours, beauty shops, alcohol stores and night clubs".
Rubu Allah is one of the most active new militias on social media, with accounts on Facebook and Telegram through which it boasts of its activities.
Another group active on social media is Abu Jadahah Front, which joined other militias in burning and destroying the offices of MBC Iraq, the Dijla (Tigris) TV channel and the Kurdistan Democratic Party headquarters in Baghdad.
Abu Jadahah Front on January 4 threatened, through its online platforms, to set fire to the Baghdad offices of Al-Hurra TV channel.
It also threatened to kill Iraqi activists opposed to Iran's influence, and on January 4 was among the Iran-backed militias inciting against Hashem Daoud, a top advisor to Iraqi Prime Minister Mustafa Kadhemi.
Daoud had angered the militias with statements in which he criticised the role of former Islamic Revolutionary Guard Corps Quds Force commander Qassem Soleimani in Iraq.
Proxy warfare strategy
Armed groups have exploited social media platforms to promote themselves, publicise their attacks and disseminate their rhetoric, said Iraqi security expert Majid al-Qaisi.
"Many groups emerged in the arena in recent months, and every once in a while now we hear the name of a newly emerged group that was previously unknown," he said.
It is clear that these groups are receiving logistical support, he added.
"No group can act and carry out armed actions inside cities -- such as rocket launches or attacks on civilian centres and headquarters -- without having received logistical support and the ability to transport weapons," he said.
Since 2014, the IRGC has actively supplied its militias in Iraq with Katyusha rockets that are manufactured in Iran, as well as other types of rockets.
Al-Qaisi said the emergence of these groups, which pose a threat to stability and public security, "is linked to the proxy warfare strategy implemented by Iran".
This strategy is "centred on avoiding direct clashes with the US and the international community and shielding its known proxies from accountability", he said.
The actions of the new armed groups can be classified as "hybrid asymmetric" operations, he explained, in which the parties behind them or those nurturing them are difficult to pinpoint or identify.
This is further complicated by the public disavowal of the attacks on the part of the major armed factions loyal to Iran, al-Qaisi said.
There are public and international pressures on the Iraqi government to undermine this "rapid reproduction" of militias, he said.
For now, he said, the government's policy is based on "safe containment" of armed groups through the adoption of peaceful solutions, without resorting to the option of escalation, which may have negative consequences for the country.