The ongoing activities of proxy militias funded by Iran demonstrate that even though they are beholden to the regime, they sometimes operate outside its authority.
No more evident of this lack of control is in neighbouring Iraq, where Iran's diplomatic efforts are undermined by the violent activities of Iran-backed militias.
During a July 19 visit to Iraq, for example, Iranian Foreign Minister Mohammad Javad Zarif stressed that "stability, security and peace in Iraq" were essential to "the stability of the entire region".
Yet just days after Zarif's visit, on July 24, four rockets struck the Besmaya military base. Though no group claimed responsibility, the attack bore the hallmarks of similar incidents carried out by Iran-aligned Kataib Hizbullah.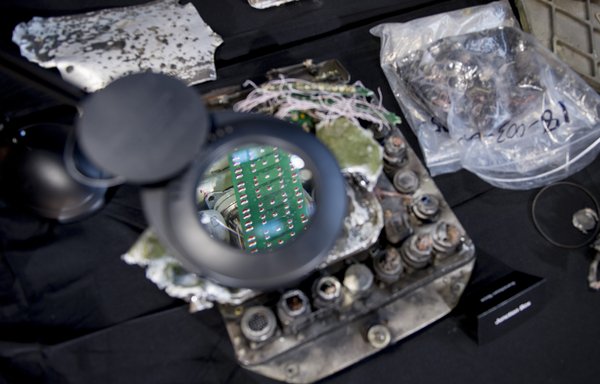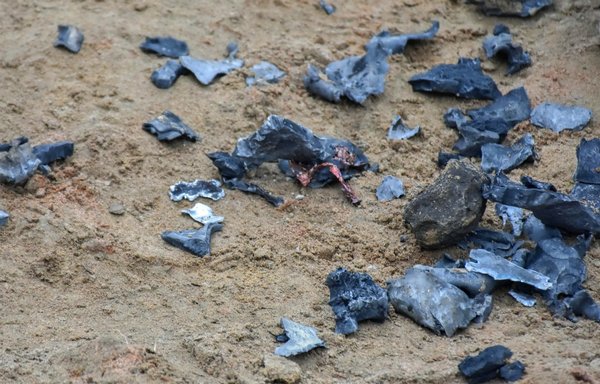 Established in 2007, Kataib Hizbullah is among the most prominent of Iran's proxies in Iraq. The US designated it as a terror organisation in 2009.
Such attacks have continued, with the month of October being a rare exception. On November 17, Ashab al-Kahf, reportedly part of or affiliated with Kataib Hizbullah, launched rockets at the US Embassy and the Green Zone in Baghdad.
On December 10, two convoys transporting logistical equipment for the international coalition helping Iraqi troops fight the "Islamic State of Iraq and Syria" (ISIS) were targeted with roadside bombs.
And on December 20, a volley of rockets exploded near the US embassy in Baghdad, causing material damage but not casualties.
Lack of cohesion inside Iran
"This is classic Islamic Republic behaviour," said Iran researcher Amir Toumaj, referring to the lack of co-ordination between Iran's diplomatic corps and the Islamic Revolutionary Guard Corps' Quds Force (IRGC-QF).
The IRGC-QF funds, trains and equips Iran's regional proxies.
The expiration of the UN arms embargo enables Iran to purchase Chinese and Russian weapons, he said, noting that Iran has a long history of transferring weapons and missile technology to its proxies in Iraq, Lebanon and Yemen.
Now that Iran is able to import and export arms on the international market, it will use them to strengthen its proxies in the region, said US-based Iranian journalist Shahin Mohammadi.
"If Iran is allowed to sell weapons, it will certainly not use the proceeds to improve the lives of Iranians," Mohammadi said.
It will instead use some of the proceeds to fund its regional affiliates, he said, and the rest to fund the IRGC and repress internal dissent.
The recent floods in Iran's Khuzestan province are a good example of that. The floods caused devastation to the local population, but the IRGC did not step in to help, even though it has significant resources, including hardware and personnel at its disposal.
Mohammadi said he is not sure if the attack on Baghdad's Green Zone, so soon after Zarif's visit, is a sign that Tehran is losing control of its proxies in Iraq.
"There are competing factions in Iran," he explained, pointing to a disconnect between the administration of President Hassan Rouhani and the IRGC.
"The Rouhani administration wants to project an image of international engagement and diplomacy," he said. "But the IRGC and other hardliners in Iran have a vested interest in demonstrating that they make the real foreign policy decisions, not the Rouhani administration."
Failure to extend embargo 'an error'
The UN Security Council imposed a ban on weapons exports from Iran in March 2007, and a ban on imports in June 2010. In August 2020, the Security Council failed to extend these sanctions on Iran, which expired in October.
The UN's failure to extend the decade-long embargo came over the objection of the United States.
The United States unilaterally extended the embargo, urging other nations to do the same, warning that with greater access to arms, Iran will continue to repress its own people and exert more influence in the Middle East through its proxies.
Most notably, Russia and China, who are permanent members of the UN Security Council, opposed the extension of the embargo.
"That was an error," said a retired former Iranian naval analyst who spoke to Al-Mashareq on condition of anonymity.
The extent of Iran's control over its proxies in the region ebbs and flows with the amount of money it is able to provide these groups, the naval analyst said.
"It is accurate to say that Kataib Hizbullah would not even swat a fly in Iraq without funding from Tehran," he said.
The US sanctions have had a real effect. As the IRGC has less money, fewer dollars are flowing to allied militias in Iraq and elsewhere, and with diminished funding, Iran's influence over these groups also decreases.
In July 2019, the US imposed sanctions on Zarif.
In February, it imposed sanctions on Kataib Hizbullah leader Abdul Aziz al-Mohammadawi, who took the helm of the Popular Mobilisation Forces after Abu Mahdi al-Muhandis was killed in a US strike in Baghdad, alongside then IRGC-QF commander Qassem Soleimani.
That strike marked a pivotal moment in Tehran's decades-long campaign to sow militancy and discord across the region.