BAGHDAD -- The son of a prominent Iraqi rights activist was found shot dead near Basra a day after he went missing, a medical source and activists said Sunday (July 25).
The body of 26-year-old Ali Karim, who was "kidnapped" by unidentified assailants on Friday, was found 24 hours later west of the city of Basra, according to relatives speaking to Iraqi media before his funeral.
A medical source said he had been shot in the head and chest.
His mother, Fatima al-Bahadly, founded Al-Firdaws Society, which focuses on the protection and education of women and campaigns against the recruitment of young people into armed groups.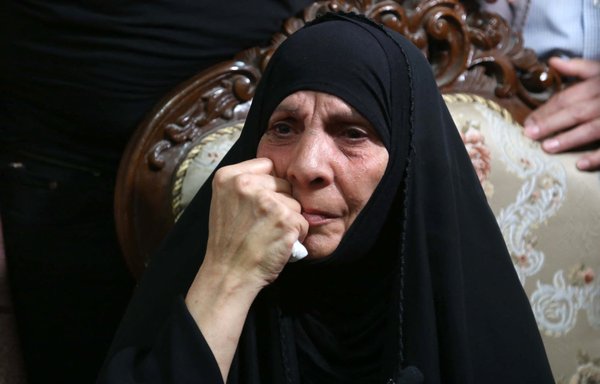 She is a winner of the 2020 Front Line Defenders Award, which honours those "who are courageously making outstanding contributions to the promotion and protection of the human rights of others, often at great personal risk to themselves".
Due to her work, she has been the "subject of death threats and has faced severe social pressure", according to the Front Line Defenders rights group.
Killings, attempted murder and abductions have targeted dozens of activists during the protest movement, which erupted in late 2019 against government corruption and the outsized influence of Iran.
"Iraq's civil society activists continue to pay with their lives -- and the lives of their children," Amnesty International's Donatella Rovera said on Twitter.
At least 36 activists have been killed in almost 90 assassination attempts since then, according to Ali al-Bayati of Iraq's Independent High Commission for Human Rights.
He noted that "the ongoing impunity seems to encourage the perpetrators to commit more crimes".
Attacks blamed on Iran-backed factions
Some activists blame the killings on powerful Iran-backed factions in Iraq.
Last week, Baghdad announced the arrest of suspects in the 2020 point-blank shooting of prominent academic Hisham al-Hashemi.
One of the suspects has been linked to Iran-backed Kataib Hizbullah.
In addition to attacks on Iraqi activists, Iran-aligned militias in Iraq are understood to be behind a volley of rocket and drone attacks on international coalition and diplomatic targets -- most recently on Friday.
A drone targeted a base at al-Harir, 70km northeast of Erbil, which houses international coalition troops, in the early hours of Friday morning.
"An unmanned aerial system impacted a coalition base," international coalition spokesman Wayne Marotto said in a statement.
"There were no casualties and no damage as a result of the attack," he said, adding that "the United States and coalition forces will stay vigilant and maintain the inherent right to self-defence".
Since the start of the year, around 50 such attacks have targeted military bases housing troops from the international coalition, foreign embassies and Iraqi convoys carrying logistical support.