"Islamic State of Iraq and Syria" (ISIS) remnants still present in Iraq number in the hundreds as the group increasingly suffers a depletion of its fighters and resources, an Iraqi official said Monday (June 15th).
Media reports placing the number of ISIS fighters in Iraq at around 10,000 are "greatly exaggerated", Maj. Gen. Tahseen al-Khafaji, a spokesman for the Joint Operations Command, told Diyaruna.
"That does not mean that there are no terrorists, sleeper cells or hotbeds... there are ISIS remnants, but only a few hundreds of them, at best", he said.
"The group can no longer replenish its ranks like before," he added, "and relies mainly on its veteran fighters who are decreasing in numbers with each security operation."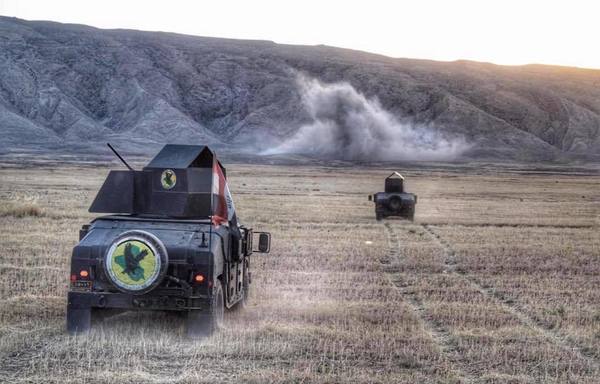 Iraqi forces have recently stepped up their military operations, carrying out at least 12 raids of ISIS sites since the end of the second phase of the "Heroes of Iraq - Victory of Sovereignty" operation, which took place June 2nd-4th.
The operations targeted many areas, including the mountains of al-Ayadiya and Makhmour in Ninawa province, Tikrit Island, the desert of al-Qaim and Jurf al-Sakhr.
Dozens of ISIS hideouts were destroyed and a large number of militants were killed.
ISIS capabilities 'recede'
These are quality operations that rely on the "collection and analysis of security intelligence data" and using it to conduct swift attacks on the enemy, supported by airstrikes, said al-Khafaji.
"Thanks to these intensive operations, the terrorists' capabilities have gradually begun to diminish and recede, and they are unable to stand up to our forces," he said.
"In our most recent operations, we cut one of their most important supply lines that stretches from northern Diyala province, through southern Kirkuk and northern Salaheddine, to al-Baaj desert and the border with Syria," he added.
"We destroyed all of their tunnel networks and secret bases there," al-Khafaji said, adding that reconnaissance aircraft and ground forces are combing the territory to track down any militants.
Shepherds are closely monitored "because ISIS elements are using them to hide and move about in order to fend off suspicions", he said.