A French airstrike in a mountainous area of western Ninawa province has killed at least three ISIS militants, the Iraqi Joint Operations Command said Thursday (November 12th).
The command received intelligence about ISIS hideouts in the Qarah Jogh mountain range in Makhmour district that required immediate action, spokesman Maj. Gen. Tahseen al-Khafaji told Diyaruna.
The French were ready to provide the necessary assistance to destroy the sites as soon as the information was shared with them, he said, adding that they conducted "a successful and effective raid" Wednesday.
The airstrikes destroyed four caves that served as ISIS rest-houses and killed at least three militants inside, he said.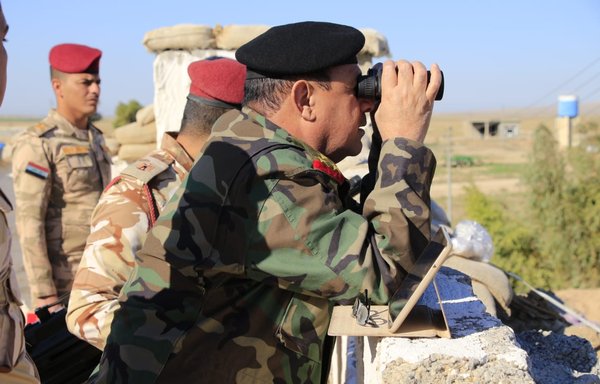 "France continues to provide aid to our forces and help us defeat ISIS remnants as part of its commitment to fighting terrorism in co-operation with other foreign partners and friends," al-Khafaji said.
By promptly providing air support, France has confirmed it is an "important and strong partner" to Iraq in the fight against ISIS, he said.
The operation is part of ongoing efforts to comb the Khanouka and Makhoul mountain ranges in northern Salaheddine province, he said, noting that the increased pressures on ISIS remnants there is driving them to flee to nearby areas, including Qara Jogh and Makhmour.
The mountainous area, which separates the Iraqi army and Kurdish Peshmerga's lines of responsibility, "continues to serve as a safe haven for terrorists due to its rugged terrain and the absence of security forces in parts of it", al-Khafaji said.
Military operations have picked up pace in recent days, covering large areas in central and western Iraq with the aim of encircling ISIS remnants and repelling their attempted attacks, he said.