Deir Ezzor activists have launched a boycott campaign on Iranian goods entering the eastern Syria province that they are promoting via leaflets and social media.
The campaign seeks to stop the entry of these goods into Syria on the grounds that sales generate funds for Iran's Islamic Revolutionary Guard Corps (IRGC).
Local activists launched the boycott campaign, calling on Syrians to stop buying Iranian goods, after these goods inundated markets in the province, Deir Ezzor activist Jamil al-Abed told Diyaruna.
"The call was based on the premise that these goods generate profits for the Iranian treasury, which funds the IRGC and its proxies," he said.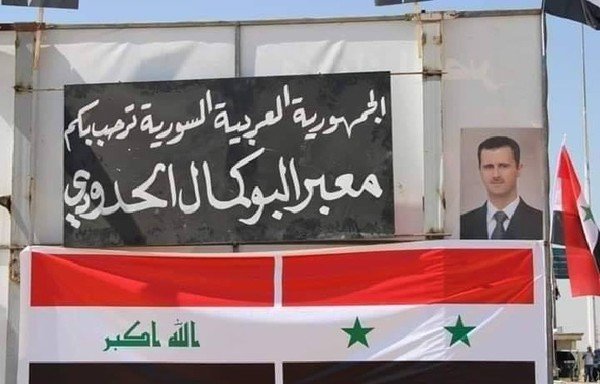 These groups have been fighting in Syria in support of the regime and have protracted the conflict in that country, where Iran is seeking to pursue its own agenda and strategic interests.
These include establishing a land route to the Mediterranean Sea and milking Syria's economy, as Iran faces sanctions and a severe economic downturn.
Boycotting Iranian goods would cut off one of the IRGC's perennial sources of funding, al-Abed said, noting that the campaign has been widely welcomed by Deir Ezzor residents.
Activists have called on the autonomous administration in Syria's north-east to tighten controls and crack down on attempts to smuggle these goods into the country and expand the geographical areas in which they are sold.
Iranian goods enter Syria on IRGC-owned trucks that pass through the Albu Kamal crossing, he said.
These cargos are not subjected to any kind of inspection, and no customs fees are levied on them, he noted.
Most of these goods are basic food items that residents used to obtain from regime-controlled areas or from neighbouring Iraq, al-Abed said.
Public health concerns
The campaign is expanding via the hashtag "boycott Iranian goods", al-Abed said, noting that activists are communicating with a number of major merchants in the region to urge them to stop selling these products.
Merchants and shopkeepers in the region are being asked to look for alternative sources and suppliers to cover the market's needs, he said.
A further source of concern is the spread of the novel coronavirus (COVID-19).
Deir Ezzor residents have expressed concern that militiamen who travel freely between Iran, Iraq and Syria via various land crossings they control will spread the virus in Syria.
The Syrian Observatory for Human Rights on Saturday reported that the virus had spread among Iran-backed militias in the Deir Ezzor town of al-Mayadin.
Six Iranians and two Iraqis showed symptoms of the virus and were placed into quarantine in the Iranian hospital of Al-Zahraa in al-Mayadin, the Observatory said.