Armed clashes have resumed between Lebanon's Hizbullah and the Syrian regime in the rural Deir Ezzor province cities of al-Muhassan and al-Ashara, a Syrian activist said.
Fierce fighting broke out Sunday evening (August 26th) and resumed Monday afternoon between Hizbullah elements and the Syrian regime's army and allied militias, Deir Ezzor media activist Jamil al-Abed told Diyaruna.
These are a continuation of clashes that began about a month ago, triggered by disputes over the control of land checkpoints and river crossings and the revenue from the levies, kickbacks and tributes they generate, he said.
Disputes between the two sides began over the fees charged at Euphrates river crossings in the area, he said, noting that these generate "thousands of dollars a day" on the riverbank they control from people who pass through them.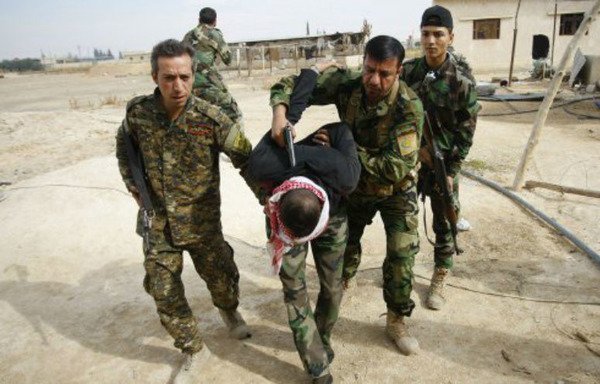 The previous clashes, triggered by disputes over the management of the land crossings, took place in the eastern Deir Ezzor cities of al-Mayadin and Albu Kamal, al-Abed said.
Large tributes are imposed on all those who pass through these crossings.
Simmering tensions
The clashes began about a month ago between Hizbullah and units of the Syrian regime-affiliated National Defence Forces, al-Abed said.
Tensions continued until the Syrian regime arrested most of the elements of those militias in the cities of al-Muhassan and al-Boleel and forced them into its ranks, particularly the ranks of Brigade 101 of the Republican Guard, he said.
This led to a flare-up, this time between the Syrian regime on one side and Hizbullah, the Afghan Fatemiyoun Brigade, which is backed by Iran's Islamic Revolutionary Guard Corps (IRGC), units of the Iraqi Popular Mobilisation Forces and Harakat al-Nujaba, an Iran-backed Iraqi militia, on the other.
"Many fighters from both sides of the dispute have been killed or wounded in the clashes that have been ongoing for about a month," he said.
Clashes also broke out between elements of the IRGC-backed Palestinian militia Liwa al-Quds, and the Syrian army's 4th Division, al-Abed said.
The areas where the clashes are taking place are controlled by the IRGC, he said, which administers and provides full military cover for them, and also administers the border crossings between Iraq and Syria, near Albu Kamal.
These militias insist on controlling the area and the crossings because it is a main conduit for travel from Iran to the Syrian interior and Lebanon, and facilitates the transport of Iranian goods to the Mediterranean Sea, he said.