The new agreements that Syria and Iran signed this week will allow the Iranian regime to maintain its influence through direct economic control and to circumvent the sanctions imposed on it, an analyst told Diyaruna.
The two countries signed on Monday (January 28th) 11 agreements and memoranda of understanding including a "long-term strategic economic co-operation" deal aimed at strengthening co-operation between Damascus and one of its key allies.
The agreements covered a range of fields including economy, culture, education, infrastructure, investment and housing, official news agency SANA reported.
Syrian Prime Minister Imad Khamis said it was "a message to the world on the reality of Syrian-Iranian co-operation", citing "legal and administrative facilities" to benefit Iranian companies wishing to invest in Syria and contribute "effectively to reconstruction".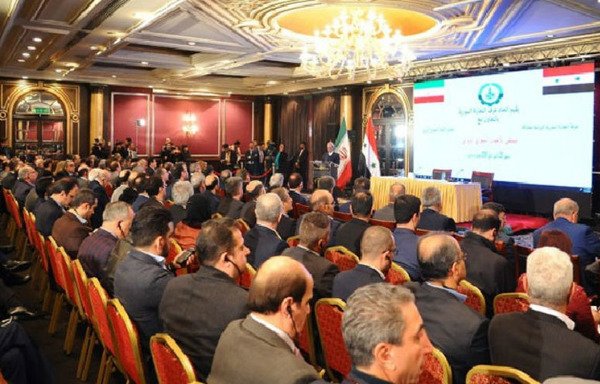 The agreements included two memos of understanding between the railway authorities of the two countries as well as between their respective investment promotion authorities.
In relation to infrastructure, there was also rehabilitation of the ports of Tartus and Latakia as well as construction of a 540-megawatt energy plant, according to Khamis.
In addition there were "dozens of projects in the oil sector and agriculture", he said.
Iran 'sinks its teeth' into Syria
Iran, in signing the bilateral agreements with the Syrian government, is trying to "sink its teeth" deeper into Syria through legal means, amid increasing international calls for it to cease its interference in the Arab country, said Al-Sharq Centre for Regional and Strategic Studies researcher Sami Gheit.
It would be difficult for Syria to terminate these agreements "without incurring massive compensatory costs to the treasury", he told Diyaruna.
Iran is racing against time "to gain control of the anticipated reconstruction process in Syria following years of war that destroyed large parts of cities, villages and the infrastructure", he said, as many countries seek to win these projects.
The latest agreements put Syria at the mercy of Iran's "Islamic Revolutionary Guard Corps" (IRGC) since most of the Iranian companies carrying out projects in Syria are affiliated with the IRGC, said Gheit.
These companies will "provide the IRGC with additional funding at a time when its traditional sources of funding are severely constrained by the international sanctions imposed on it", he said.
Among the agreements signed Monday, one involves taking measures that allow for banking transactions between Iran and Syria, Gheit said.
The Governor of the Central Bank of Iran Abdolnaser Hemmati announced that a joint Iranian-Syrian bank will be established and is to be based in Damascus, according to Iranian media sources.
This agreement will enable Tehran to skirt sanctions and "secure a large amount of liquidity through Syria to bridge the deficits at IRGC institutions caused by the sanctions", said Gheit.
Such agreements render the Syrian government "a full partner of the IRGC and [complicit] in its financing", he said.