Iran is planning to cement its long-term presence in Syria by establishing a dominant position in the energy and construction sectors, experts tell Diyaruna.
The Islamic Revolutionary Guard Corps (IRGC) and affiliated militias have already established an Iranian presence on the ground, they said, noting that the Iranian regime is now looking to recoup its military investment in Syria.
To this end, an Iranian delegation comprised of representatives from 180 construction, oil and steel companies proposed the establishment of factories in Syria to produce construction materials, pro-regime newspaper al-Watan said.
According to Mohammed Seif, Syria's assistant minister of public works and housing, the delegation sought to secure land and suitable sites for the establishment of these factories, al-Watan reported.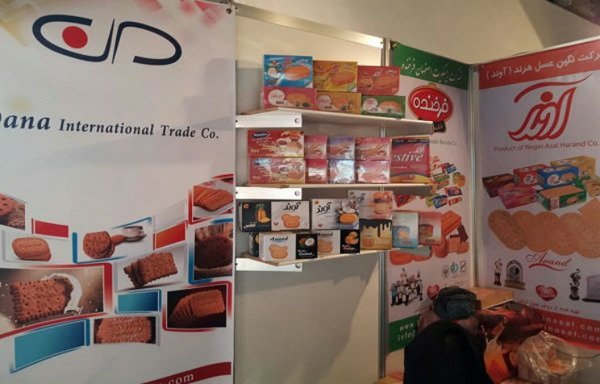 The Syrian ministry responded with a proposal of shared partnership, whereby general construction companies affiliated with the ministry would partner in all construction, dams, waste management and electricity projects, the report said.
Harmful to Syrian companies
As Syria's war draws down, Iran is looking for a means to maintain its influence, "and direct economic control is the best means to achieve this plan", said al-Sharq Centre for Regional and Strategic Studies researcher Fathi al-Sayed.
By pushing forward hundreds of Iranian companies, operating in all vital sectors, Iran seeks to ensure control over the reconstruction phase, he told Diyaruna.
"These companies also will generate significant profit for Iran," he said, which the Islamic Republic views as "compensation" for the enormous sums of money it spent as a result of its intervention in the Syrian war.
Iran and the Syrian regime have already entered into an economic agreement which will see dozens of Iranian companies moving into all sectors, particularly construction, where some projects are already under way, al-Sayed said.
The agreement, signed August 27th between the defence ministers of Iran and Syria, addresses both military co-operation and reconstruction.
But this economic partnership is likely to harm Syria, economist and Ain Shams University professor Shaher Abdullah told Diyaruna.
"The insertion of Iranian companies on this large scale, particularly those that produce reconstruction-related material, will hamstring the capabilities of Syrian companies," he said.
These partnership contracts will limit Syria's options for dealing with other countries on an economic level, through association with Iran, and enable the Iranians to stay in Syria for a long period of time, he noted.
This is because entities such as factories, power stations and oil installations involve operation and maintenance contracts, further linking Syria's economic horizons to those of Iran.
A move to circumvent sanctions
Iran has inserted both IRGC-owned and private sector companies into all the countries where it is seeking to expand its presence, said strategy analyst Maj. Gen. Yahya Mohammed Ali, who is retired from the Egyptian army.
Iran is keen to penetrate the Syrian market with the largest number of small and medium-sized companies, he told Diyaruna, especially those that are not blacklisted by the US or Europe for financing the IRGC.
This is "an apparent attempt to circumvent the sanctions that are slated to go into effect soon", he said.
It is also seeking to silence Iranian enterprises that are disillusioned with Iran's poor economy, he said, as this expansion will bring profit to the companies that enter Syria and in turn stimulate the Iranian economy.
Since its inception, the IRGC has sought to leverage Iran's economy to ensure the flow of funding to its projects and expansionist plans, said researcher Sheyar Turko, who specialises in the IRGC and its funding methods.
By depleting national resources to finance its regional armed proxies, such as Lebanon's Hizbullah and Yemen's Houthis (Ansarallah), the IRGC is advancing the Iranian regime's agenda but ignoring the interests of the Iranian people.
This has had a negative economic and social impact on the people, as evidenced by the waves of protest that rocked the country from December 28th to January 1st.