Iraqi courts are continuing to make progress to ensure "Islamic State of Iraq and Syria" (ISIS) elements are held to account for the atrocities they committed, national and international human rights observers said.
In a joint report, the UN Assistance Mission for Iraq and the UN Human Rights Office said judicial proceedings against ISIS defendants "were generally conducted in an orderly manner".
According to the report, released January 28th, the proceedings "were well organised and judges were routinely prepared with investigation files".
The study, conducted with the full support of Iraq's High Judicial Council, was based on independent monitoring of 794 criminal court trials of defendants mainly associated with ISIS between May 2018 and October 2019.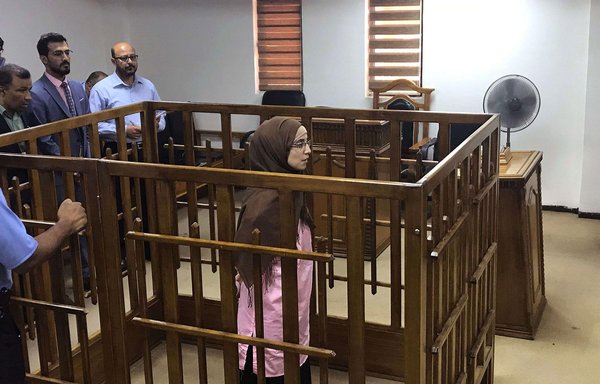 The report did, however, raise "serious concerns" regarding the integrity of court proceedings, and called on judicial authorities to conduct a thorough review of trial and sentencing practices.
According to the report, it was observed that defendants were "at a serious disadvantage compared to the prosecution -- with ineffective legal representation and limited possibilities to present or challenge evidence".
Some courts were over-reliant on confessions, it said, adding that "frequent allegations of torture or ill-treatment ... were inadequately addressed".
Robust safeguards for detention, due process and fair trials demonstrate a commitment to justice, Special Representative of the UN Secretary-General for Iraq Jeanine Hennis-Plasschaert said, according to a news release.
She noted that ISIS in the past has exploited "a variety of grievances, including unfair trials and detainee abuse ... to fuel its violent agenda".
UN High Commissioner for Human Rights Michelle Bachelet said a fair and just judicial system is essential to democracy and to protecting human rights.
"Those responsible for widespread atrocities against the Iraqi population must be held to account for their crimes, and it is important that the victims see that justice is delivered," she said.
"At the same time, those accused have the right to a fair trial, and these standards must be strictly applied."
Upholding high standards of justice
Legal experts and representatives from Iraq's Independent High Commission for Human Rights regularly attend court hearings for suspected ISIS fighters accused of committing terrorist crimes, said commissioner Fadel al-Gharawi.
The trials of ISIS elements "are being conducted within a fair judicial system that relies on strict criminal justice standards that are in line with national laws and international conventions", he told Diyaruna.
"Legal procedures during these trials are compatible with the standards of justice," he said. "As an independent commission, we have not witnessed any breach in this regard."
"The court also appoints legal counsel for the defendant and accusations are made publicly and in front of monitors and legal experts, which allows defendants to make their case," he added.
Al-Gharawi noted that several defendants were declared innocent by the courts due to lack of evidence against them, including "seven people that were accused of taking part in the Speicher massacre".
This indicates that "trials are fair and guarantee the protection of human rights", he said.
'Fair retribution' must be respected
"The trial of any accused individual only happens after they have legal representation, and if they cannot afford an attorney, then the court appoints one," said Tariq Harb, chairman of the Legal Culture Association.
"If you were to randomly select a court case, you will find that a defence attorney is always present from the start of preliminary investigations and a statement is only taken in the presence of an attorney," he told Diyaruna.
"This is true for terrorism charges and any other crime," he said.
"The court takes into account the integrity of investigative proceedings in each case and listens to witness testimony, and will only issue its verdicts after verifying and corroborating evidence, with the possibility for appeal," he said.
"Over the past several years, thousands of terrorism-related cases have passed through the Iraqi judicial system, and the sentences have been handed down according to a high level of justice," he noted.
No more than 3% of convictions "have resulted in a death sentence, with most defendants receiving prison sentences that vary between 15 years to life".
"Iraq is fulfilling its judicial obligations when it comes to prosecuting ISIS fighters," University of Baghdad professor and media professional Raad Jasim al-Kaabi told Diyaruna.
"Defendants have the chance to defend themselves, which is something [ISIS] did not give to its victims," he said. "On the contrary, it would commit the most heinous crimes with no mercy nor regard for religious and humanitarian values."
While defendants' rights to a fair trail are fundamental, al-Kaabi added, "the rights of the victims must ultimately be respected, and principles of fair retribution have to be established".