Iraq has been prosecuting foreign minors who were involved in crimes committed by the "Islamic State of Iraq and Syria" (ISIS), while ensuring they receive fair trials and upholding their legal rights, experts told Diyaruna.
Iraq's Supreme Judicial Council on December 31st announced that 108 foreign minors have been convicted of belonging to ISIS in 2018, with Iraqi courts issuing sentences to 31 males and 77 females.
These are the children of foreign fighters who traveled to Iraq to fight for ISIS.
"Foreign minors who are suspected of belonging to ISIS are receiving fair trials," Legal Culture Association head Tariq Harb told Diyaruna.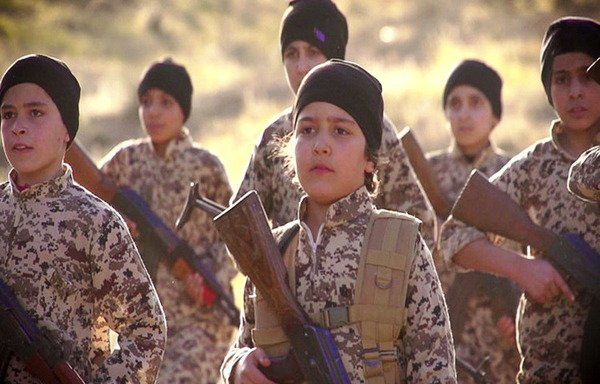 "The relevant Iraqi courts are investigating terrorist crimes that these juveniles are suspected of committing with a high level of care and responsibility," he said.
The trials are being conducted in the appropriate manner, with the courts appointing a defence counsel for the suspects and only issuing a verdict after finding conclusive evidence, he added.
Investigative and trial procedures are in line with international treaties, he said, noting that the judicial system does not discriminate between Iraqis and foreigners.
"Iraqi law applies to any juvenile, regardless of their nationality, religion or ethnicity," he stressed.
Iraqi law defines a juvenile as an individual between the ages of nine and 18, and permits a relative to serve as their defence, even if they are not lawyers.
The trial sessions must be confidential to protect the juvenile's identity, and Iraqi law does not allow courts to issue death sentences for juveniles.
Convicted or detained juveniles are held at the Juvenile Reform Directorate, where they are enrolled in rehabilitation programmes and are provided with shelter, education, health care and guidance.
Minors' rights are protected
"The Iraqi judiciary system is transparent and committed to following legal procedures in juvenile cases," said Faten al-Hilfi of the Iraqi High Commission for Human Rights.
"As for ISIS-linked foreign women and children, we visited them and observed their condition in general and their cases," she told Diyaruna.
Investigations and court trials of the juveniles follow due process, and their rights are protected, she said.
Children under the age of nine are not separated from their mothers during the investigation, she said, adding that in cases where a mother was charged for her connection to ISIS, care is provided for her children.
"Some of these children could be deported to their native countries based upon the requests of their relatives and via diplomatic channels," al-Hilfi said.
On December 30th, Iraq handed over 30 minors to Russia whose mothers, who hail from Dagestan and Chechnya, were convicted on terrorism charges.
This followed "bilateral talks that continued for almost a year", she said.
"Iraq protects the rights of orphans whose parents are fallen foreign ISIS members or whose mothers have been convicted on terrorism charges," said Issam al-Fayli, who teaches political sciences at al-Mustansiriyah University.
If the child's country of origin requests that they be handed over, Iraq will comply, under the terms of a memorandum of understanding, he said.
"As for foreign minors who are being held on terrorism charges, they will be taken to rehabilitation centres so they can serve their sentences," he said.
"Iraq is compliant with human rights and legal and humanitarian treatment of these juveniles, and it fulfills its moral duty in rehabilitating them," al-Fayli said.