Mosul youth on Monday (June 12th) held a candlelight vigil to remember the victims of the Camp Speicher massacre, three years after the "Islamic State of Iraq and Syria" (ISIS) slaughtered more than 1,500 Iraqi air force cadets.
The young people gathered for a moment of silence at a public square in east Mosul's al-Zohour neighbourhood, and lit candles for the souls of victims killed in the camp outside Tikrit in Salaheddine province.
"Young people from Mosul got together on social media and decided to hold a vigil to remember Camp Speicher massacre and show solidarity for the victims' families," said Ninawa activist Hoshyar Qassim, who took part in the vigil.
"Dozens of young people from all nationalities and ethnicities have come to the main square in al-Zohour neighbourhood to observe a moment of silence and light candles for the victims," he told Diyaruna.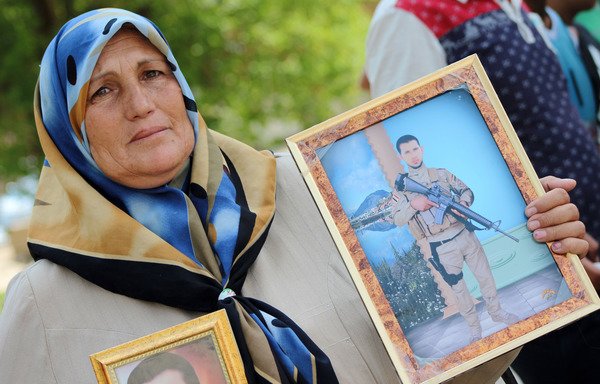 "Through this initiative, we wanted to express our condemnation of all the massacres and crimes which the terrorists committed when they occupied our city three years ago, and which they are still committing," he said.
"With this move, we wanted to stress that our blood is the same," he said. "Terrorism has affected all of us, and has not differentiated between one component and another in this country."
"Our message is that we are one people living in one big homeland called Iraq."
More remembrances to come
"This vigil is the start of many more to come to show our solidarity, first as Iraqis, and second as residents of Mosul, against ISIS," Qassim said.
Ninawa Youth Solidarity Team head Donia Ammar told Diyaruna she took part in the vigil with more than 150 young men and women from Mosul.
The vigil was an important memorial for the victims, she said.
"In this gathering, we as young people have showed how we share the pains of our people in the central and southern provinces who have lost their sons in that horrible massacre," she said.
"We say to the families of victims that their wound is ours, that the sacrifices of their sons is a source of pride for all of us, that they will forever remain in our hearts, and that we will never forget that dear blood," she added.
She expressed her team's willingness "to visit the victims' families to express support, show sympathy for them and confirm that the war on terrorism has unified all Iraqis".