Syrian regime forces and allied militias have gained full control over the eastern Idlib city of Saraqeb, as the regime and Russia on Monday (February 10th) continued to carry out airstrikes in rural Idlib and Aleppo, a local activist said.
Regime forces completed their deployment in Saraqeb after all armed opposition and extremist groups withdrew from it, Idlib activist Musab Assaf told Diyaruna.
"Regime soldiers and pro-regime militiamen have been looting some homes and burning others," he said, "and have vandalized a cemetery where opposition fighters killed in the battles against the regime in rural Idlib are buried."
Over the weekend, regime forces also captured dozens of towns and villages in rural Idlib and Aleppo, most of which overlook a coveted highway, Assaf said.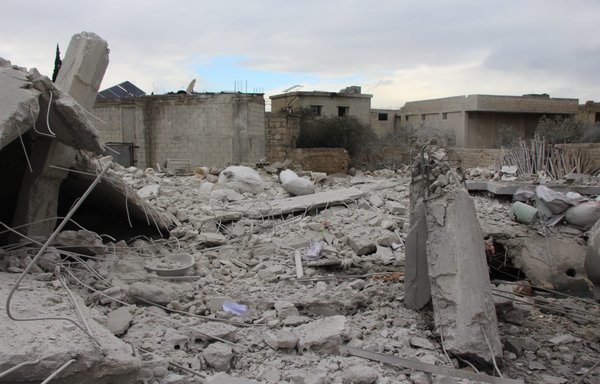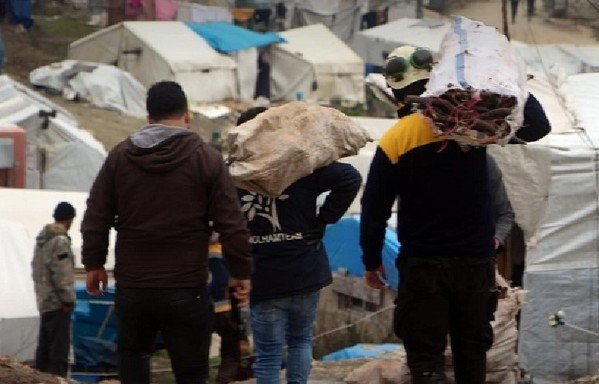 Six children were among nine civilians killed early Monday in raids on the Aleppo village of Abin Semaan, the Syrian Observatory for Human Rights said.
The heightened attacks on Aleppo have come as pro-regime forces close in on a section of the M5 highway that connects Damascus to Aleppo and is economically vital to the regime, AFP reported.
Only a two-kilometre section of the highway remains outside regime control.
The Syrian army said in a statement Sunday it had recaptured 600 square kilometres in its latest push, comprising "dozens of villages and locations" in southern Idlib and western Aleppo provinces.
The Monday airstrikes follow a night of heavy bombardment by Russia and the regime that had already killed at least 20 civilians in Idlib and Aleppo, according to the Observatory.
On Sunday, Russian raids left 14 people dead, including nine in the village of Kafr Nuran in south-western Aleppo, it said.
Syrian air raids with barrel bombs also killed four civilians in the Atareb district west of Aleppo, while another died in artillery fire near the city of Jisr al-Shughour and one in Ketian village in southern Idlib, it said.
Civilians flee regime offensive
Heavy shelling and airstrikes resumed Monday in rural Idlib and Aleppo, Assaf told Diyaruna, particularly on the Idlib town of Maarat al-Naasan and the towns of Kafr Nouran and Atareb in Aleppo.
Idlib city also has been targeted on a daily basis with shelling and airstrikes that have killed or wounded a number of civilians, he said.
Civilian displacement is continuing at an escalating pace, with 167,000 displaced in January alone, according to Syrian Civil Defence (White Helmets) figures.
According to the White Helmets, 208 civilians have been killed, including women and children, in 6,600 military actions against civilian homes, including shelling and 800 regime and Russian airstrikes, Assaf said.
Close to 700,000 people have been displaced in north-west Syria since December, the UN said Monday.
Assaf said many of displaced cannot find shelter, and have been camping out in fields and on agricultural land. They face very difficult conditions, he added, not least of which are plummeting temperatures, frost and heavy rain.
The escalation in Syria has sparked alarm from Turkey, which already hosts some 3.7 million Syrian refugees and fears another influx towards its border.
Since Friday, Turkey has shipped large convoys of vehicles carrying commandos, tanks and howitzer artillery pieces to shore up 12 military posts it had set up in Idlib under a 2018 deal with Russia to stave off a regime offensive.
But the agreement has failed to slow the regime's advance, with Turkey saying regime forces have surrounded three of its outposts, despite repeated warnings against such a move.
Five Turkish soldiers were killed Monday in Idlib by Syrian regime artillery fire, and another five were wounded, local media reported.