During a continuing escalation of violence in north-western Syria, Syrian regime and Russian warplanes on Tuesday (July 16th) bombarded the village of Maar Shureen, killing 10 civilians, a Syrian activist and AFP reported.
Three children were among the dead in Maar Shureen, a southern Idlib village that recorded the day's highest toll.
The strike hit near a mosque in the centre of the village, destroying vegetable stalls and shops, AFP reported.
Other villages and towns in rural Idlib and Hama also came under heavy bombardment, the Syrian Observatory for Human Rights said.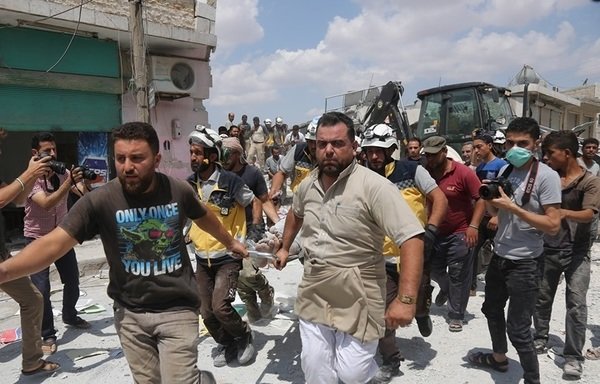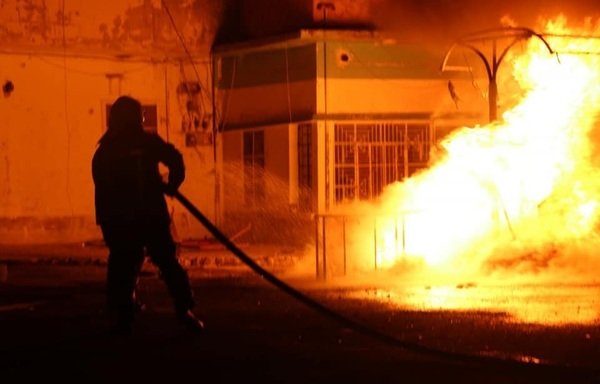 In addition to the airstrikes, many areas came under shelling from Syrian regime positions facing them, Idlib activist Musab Assaf told Diyaruna.
The full death toll has not yet been reported, he said, noting that many of the wounded are in critical condition.
Their situation will be aggravated by the shortage of medical treatment facilities, he said, as many area hospitals were knocked out of service when they were directly targeted by airstrikes.
Airstrikes, shelling and fires
Elsewhere in Idlib province, airstrikes hit the western city of Jisr al-Shughour and the town of Ain al-Bardeh, and the southern towns of Khan Sheikhoun, Deir Sunbul and Talmenes, Assaf said.
The city of Kafr Zita and the towns of Morek, Latamneh and Latmeen in northern rural Hama also came under heavy bombardment, he said.
Early reports indicate three people were killed and several others were wounded in those areas, Assaf said, while other areas were bombarded with missiles from regime positions in the Joreen camp in Hama province.
The town of Kafr Aweid in southern Idlib was the hardest hit on that front.
Assaf said many fires broke out as a result of the artillery shelling and airstrikes, scorching agricultural lands and laying waste to crops and homes in several areas in rural Idlib.
A major fire broke out at a gas station in the town of al-Zerba in southern Aleppo that was directly hit by artillery fire from regime positions, he said.
Firefighters from the Syrian Civil Defence (White Helmets) have been battling to prevent the conflagration from reaching civilian homes, he said, adding that high temperatures are contributing to the rapid spread of the fire.