Young men in the former opposition enclave of Eastern Ghouta, outside Damascus, are coming under increasing scrutiny from the Syrian regime, despite promises made in reconciliation agreements that ended the fighting.
Former opposition fighters had put down their weapons in exchange for an assurance that they would not be arrested, but the regime has been issuing arrest warrants and rounding up youth, local activists and residents said.
The Syrian regime's Air Force Intelligence Directorate has issued a list that includes the names of dozens of young men from the Damascus hinterland, Ghouta activist Mohammed al-Beik told Diyaruna.
The list has been distributed to military units, government agencies, mukhtars and security checkpoints, along with orders to regime security personnel to proceed with the arrests, al-Beik said.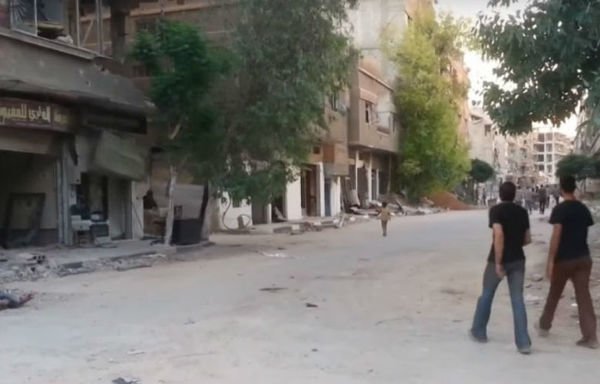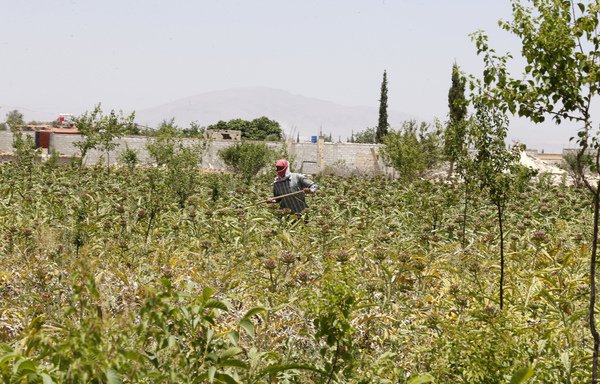 The youth on the list, who hail from areas such as Eastern Ghouta and Harasta, should have been covered by the reconciliation agreement pardon, he said.
Additionally, he said, a large number of them have been absorbed into the ranks of the Syrian army's 4th Division and local militias affiliated with the regime, and some were even deployed to Idlib to take part in the fighting there.
The distribution of the list has led to a state of confusion, he said, noting that dozens of young men who had been conscripted into the regime forces deserted their units following the news.
"Everyone is fearful of tensions boiling over and that a repeat of what happened in Daraa might occur," he said.
The southern province of Daraa has seen a wave of demonstrations fueled by popular anger at the regime, which has been conducting arbitrary arrests of area youth.
Amid the rise in tensions, number of regime soldiers were killed or wounded in armed attacks on their positions and security checkpoints.
Broken promises
The Syrian regime has not kept the pledge it made during the reconciliation negotiations that resulted in the disarmament and disbandment of all armed factions, Damascus University student Muhsin al-Naqri told Diyaruna.
In addition to the arbitrary arrests, he said, there is an overall absence of stability and security, and vital infrastructure has not been rehabilitated.
"This has placed a huge burden on the local population, who have been forced to purchase electricity generators and drinking water," he said.
Prices of food and basic commodities remain high, and the Syrian regime "is doing nothing to intervene and prevent businesses from preying on civilian consumers", he said.
Al-Naqri said he had to pay a large sum of protection money to the government so he could travel freely to Damascus and resume his university education after nearly a four-year break due to the security conditions.
Schools remain closed
Despite the regime's promises to reopen schools as soon as possible, most schools in the Damascus hinterland remain closed, said Adham al-Sharif, a former media activist who now works as a teacher.
"Some schools have not even been rehabilitated after they were damaged due to the fighting," he told Diyaruna, noting that even schools that require minimal renovation work remain untouched.
The Ministry of Electricity has refused to reconnect the power for dozens of schools, he said, under the pretext that they need to catch up with their electricity bills that went unpaid during the war.
A small number of schools have opened their doors, but books and basic educational materials remain unavailable, and salaries for new hires are no more than 16,000 Syrian liras ($31), al-Sharif said.
Salaries for existing staff do not exceed 40,000 Syrian liras ($77), he added, which is not enough to sustain any family for more than a few days, due to the collapse of the value of the currency and the price hike in consumer goods.