Syrian regime forces arrested dozens of children in rural Damascus on charges of tearing up portraits of Syrian President Bashar al-Assad, a local activist said.
At the same time, regime forces have been carrying out random arrests in the area, targeting youth who are wanted for compulsory military service.
"Regime forces arrested 56 children in the environs of the southern Damascus town of Yalda for tearing up portraits of al-Assad and painting anti-regime graffiti," local activist Mohammed al-Beik told Diyaruna.
Regime forces stormed al-Jarmak School and arrested 20 children, he said, sparking panic among the other students, who fled to their homes for fear of being arrested.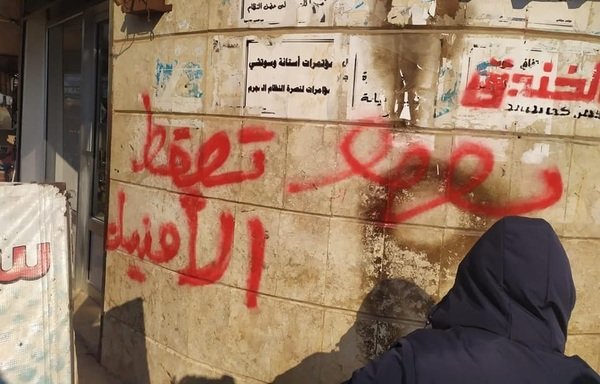 Later on, regime forces raided a number of homes in the area and arrested 36 other children, he said, bringing the total number of arrested children to 56, the oldest of whom is 16.
Area elders and the families of the children learned, upon enquiring with the authorities, that the children have been charged with belonging to the "Islamic State of Iraq and Syria" (ISIS), al-Beik said.
The regime is accusing them of undergoing training in ISIS camps and being "cubs of the caliphate", he said.
One of the children who was arrested and later released reported that all the questions asked of him were related to ISIS, al-Beik said.
The child said he was the only one who had been released, al-Beik said, while the rest of the children are still being held at a detention centre in Damascus.
'Random, daily arrests'
Al-Beik said the arrests occur daily and randomly in all areas of rural Damascus and specifically target youth, who are "roughed up, questioned, subjected to physical abuse and detained".
These acts are commonplace in all areas of rural Damascus and the former opposition enclave of Eastern Ghouta, he said.
Most recently, five youth from the city of Douma were arrested and taken away to an unknown location by one of the security branches, he said.
Their families were not informed of the charges that led to their arrest, he said.