Daily demonstrations against the Syrian regime in Daraa province have seen a number of regime soldiers killed or wounded amid armed attacks on their positions and security checkpoints, a local activist said.
The protests, which have expanded into new areas of the province, are fueled by popular anger at the regime's actions, which have included seemingly arbitrary arrests, Daraa activist Jumaa al-Masalma told Diyaruna.
"At least two Syrian regime soldiers were killed and five others were wounded in armed attacks on a number of security headquarters and checkpoints in the city of al-Sanamayn in northern rural Daraa," he said.
Fixed and mobile checkpoints inside the city were targeted, he said, including the souk checkpoint, the criminal security building and the Qita checkpoint.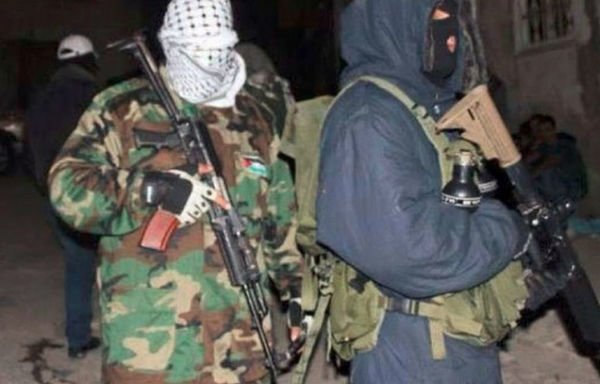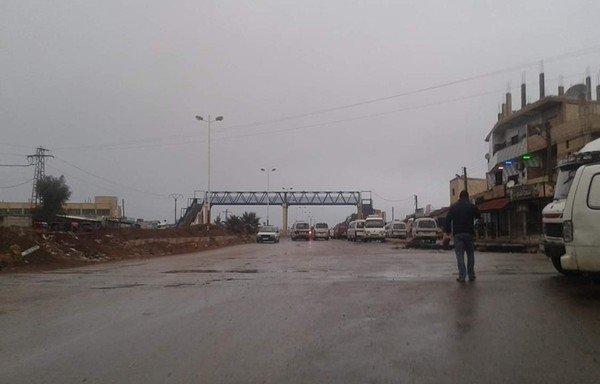 Also targeted were other checkpoints controlled by the Popular Committees, which are local militias loyal to the regime in al-Hai al-Sharqi district.
According to al-Masalma, a regime collaborator was assassinated, and a bus carrying regime soldiers between the cities of Ankhal and Jassim was blown up with an improvised explosive device (IED).
"The situation has erupted into violence because the regime has insisted on arresting a large number of youth in a seemingly arbitrary manner, particularly in the city of Jassim," he said.
Daraa residents see this as a breach of the Russian-brokered reconciliation agreements arrived at with the regime, he added.
Although videos were circulated confirming the attacks on regime positions, no party has claimed responsibility for them, he said, adding that "it seems certain they are being carried out by former fighters with opposition militias".
Many areas of Daraa are witnessing nightly demonstrations to denounce the regime's actions, he noted, with protests also being staged inside the city of Daraa, after previously being confined to rural parts of the province.
'Constant fear' in regime-held areas
In a report released Wednesday (October 16th), the Syrian Association for Citizens' Dignity (SACD) warned against returns to areas of Syria that are back under the control of the regime of Syrian president Bashar al-Assad.
"It is not safe for displaced Syrians to return to al-Assad-held areas," SACD warned in a report based on the testimony of 165 people living in regime-held areas.
"Two-thirds of the interviewees stated that they live in constant fear of arrest or harassment from the security services and various militias that run a maze of checkpoints," the report said.
"Forced conscription into al-Assad's forces is rampant," it said.
The report, which gathered testimonies from Daraa, Aleppo and Homs provinces, said residents also have to deal with blackmail and demands for bribes.
"Corruption and extortion by the regime and militias permeate every aspect of life for returnees," the report said.
More than 60% of respondents found health standards to be sub-standard, and an overwhelming majority complained about very poor water, electricity and municipal services.