Syrian teachers are protesting suspension of aid and worsening conditions in Idlib, warning that the education process could come to a halt in areas of the province that are still outside regime control.
A group of teachers held a protest on October 19th organised by the Directorate of Education in Idlib in co-operation with the General Syndicate of Teachers to demand the resumption of aid.
In recent months, international, regional and local organisations have stopped providing the support necessary for the conduct of the education process, amid a sharp increase in the number of students and a tense security situation.
Idlib activist Musab Assaf told Diyaruna that Syrian children in Idlib and the outskirts of Hama province, which are still outside Syrian regime control, might be deprived of access to education in the current school year.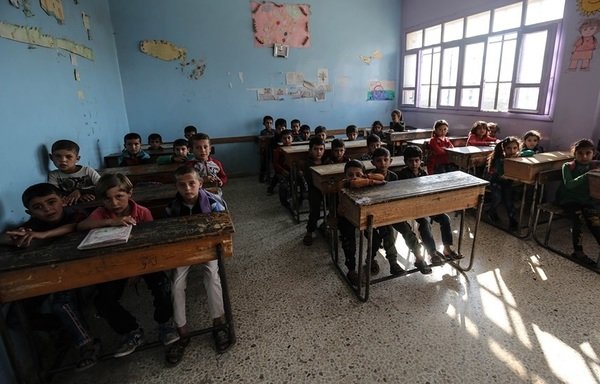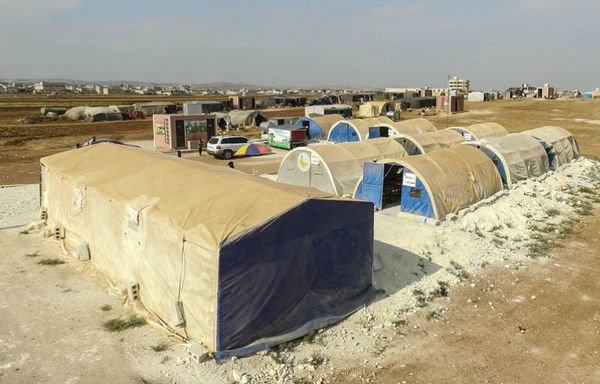 The influx of about 100,000 new students displaced from areas in southern rural Idlib and the edges of Hama, which were recently entered by the regime's army and affiliated militias, makes it impossible to absorb them in the schools that remain open, he said.
"Moreover, the security situation and continued shelling and airstrikes make regular student attendance impossible," he said.
"The most important reason the school year could be lost and the education process could come to a halt in Idlib is the suspension of aid to schools," he added.
Teachers' salaries have been suspended, as were the funds needed to procure the supplies needed to proceed with the school year, he explained.
Volunteers fill the void
The teachers in some areas continue to work on a voluntary basis, but "this is unsustainable as they will eventually have to find work that provides them with income", Assaf said.
The halt of support has led to the suspension of publishing of textbooks and equipping of the few remaining schools, which currently "do not exceed 100" out of a total of more than 1,100 schools in Idlib province.
Some activists are trying to fill the void by volunteering to build schools in displacement camps under very harsh conditions, as these schools lack the most basic necessities and the classrooms are severely overcrowded, he said. In addition, students are not separated by age groups or grade levels.
"These activists aim to keep children in an educational setting, even at a minimum level, rather than have them cut off completely from education," Assaf said.