Heavy airstrikes and shelling in Idlib province in the vicinity of Idlib city and Ariha and on the edges of Aleppo province have damaged dozens of schools and forced them to close, a local activist said.
The decision to suspend educational services was made out of concern for the students' safety, Idlib activist Haisam al-Idlibi told Diyaruna.
According to the Syrian Civil Defence (White Helmets), more than 75 schools in Idlib and Aleppo provinces have come under fire over the past four months.
These schools were forced to close their doors to students as they were damaged and in some cases destroyed and were therefore not safe, he said.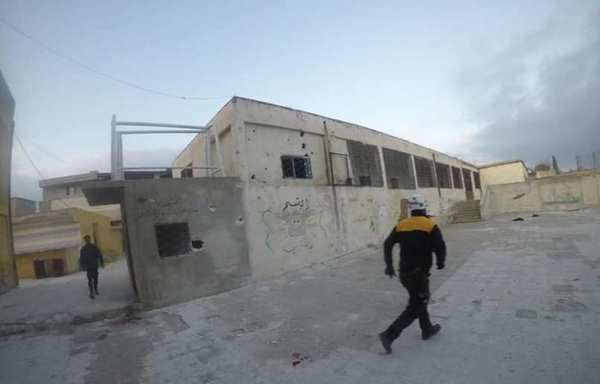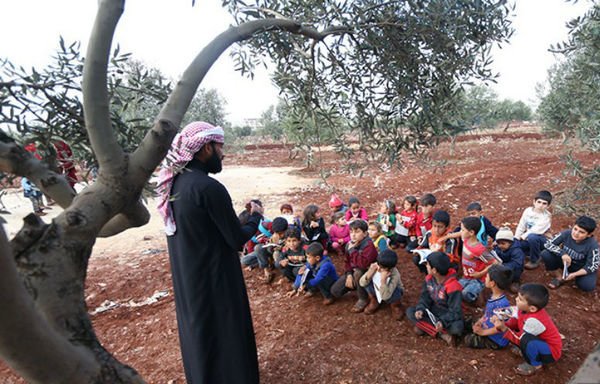 Education departments in eastern, western and southern rural Idlib, the cities of Maarat al-Numan and Ariha and areas on the edges of Aleppo province announced the complete suspension of educational services, al-Idlibi added.
This decision was taken to safeguard the lives of children, he said, due in part to the escalation in Syrian regime and Russian airstrikes and shelling.
Some schools initially chose to resume classes as usual, he added, but quickly closed their doors when they came under bombardment.
Schools under fire
The White Helmets on Monday (December 9th) intervened and quickly evacuated a school in the town of al-Ghassaniyah that came under artillery shelling.
And on Tuesday, three children were injured when al-Hanboushiyah school on the outskirts of Jisr al-Shughour came under shelling, al-Idlibi said.
Syrian activists had previously warned that education could be suspended because of the prevailing security conditions, and demanded that schools be regarded as neutral ground, al-Idlibi said.
Another factor that has had a direct impact on the suspension of education is the wave of civilian displacement from area cities, towns and villages, he noted.
"Educational support and funding is lacking to the point that teaching is done on a voluntary basis in Idlib and in displacement camps by teachers, activists and students in higher stages of education," he said.
This helps to ensure the children are not totally deprived of education, he said.
Children among the dead
On December 2nd, eight children were killed in attacks on the northern Aleppo town of Tal Rifaat, all of whom were under the age of 15, UNICEF reported.
"This brings the number of children killed in the north of Syria to at least 34 in the past four weeks alone," the UN agency said, adding that it was "shocked and saddened" by the reports.
"The number of children killed is increasing as relentless violence continues in several parts of Syria," UNICEF said.
"In almost nine years of conflict, the fundamental principle of protection of children has been completely disregarded," it added.
"UNICEF reminds all parties to the conflict in Syria that children must always be protected, they are not a target and those who kill children deliberately will be held accountable."