Syrian activists who visited the scene of a Tahrir al-Sham weapons warehouse in Idlib destroyed by regime shelling discovered that the extremist alliance had been stockpiling food, even as civilians in the area suffered, an activist said.
The stockpiled food was discovered after Syrian regime shelling targeted Tahrir al-Sham storage depots in the town of Urum al-Joz in southern Idlib province, activist Haisam al-Idlibi told Diyaruna.
The depots were destroyed when the weapons and ammunition stored inside them exploded, uncovering food items that were also stored there, and "which are naturally no longer fit for human consumption", al-Idlibi said.
The stockpile of food included large quantities of staples such as rice and cereals, canned foods and other supplies that had been donated by humanitarian organisations and commandeered by Tahrir al-Sham, he said.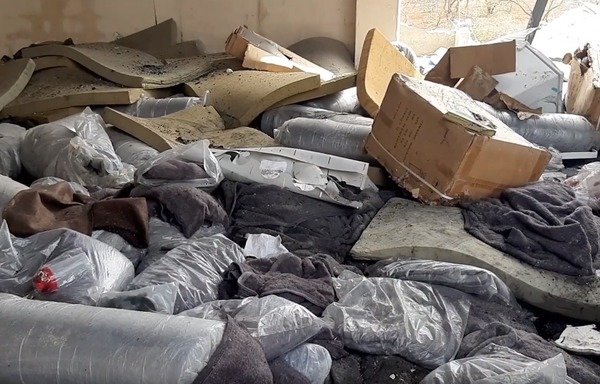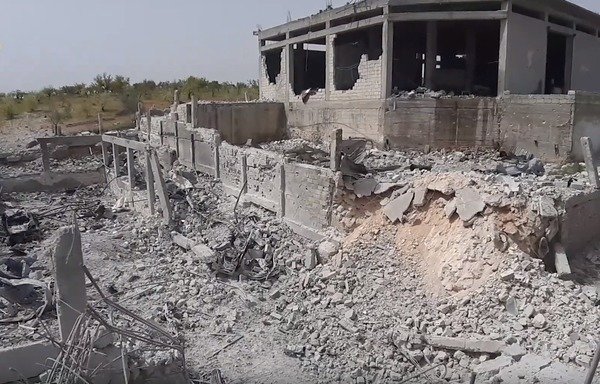 These were supposed to have been distributed to civilians and internally displaced persons (IDPs) in the region, who are living under very difficult conditions, al-Idlibi said.
The discovery drew the ire of the local civilian population, he said, noting that in addition to stolen food aid, the activists discovered that Tahrir al-Sham had amassed a supply of beds, mattresses and beddings.
These items are desperately needed by the displaced population.
Activists document the hoard
It appears that Tahrir al-Sham had confiscated large quantities of humanitarian aid before aid to the region was suspended, under the pretext of wanting to supervise the distribution process itself, al-Idlibi said.
The extremist alliance was able to get away with its crime until its hidden stockpile of stolen goods was exposed, he said.
Activists were able to confirm this with photos and videos after Tahrir al-Sham elements fled the area, al-Idlibi said, noting that they found "large quantities of cereals, rice, canned vegetables and fruits and canned cheese".
Most egregiously, he said, Tahrir al-Sham had been in possession of these food items when the area was hit with heavy rainfall and flooding that damaged displacement camps and inundated and toppled tents.
"In addition to losing their few possessions and tools, camp residents were in dire need of humanitarian aid, including food and bedding," he said.
"All the while, Tahrir al-Sham did not lift a finger and it was left up to local residents to intervene and help as best they could," he added.
They donated as much as they could in terms of equipment, he said, while the Syrian Civil Defence (White Helmets), helped level the ground in some of the camps to make them fit for tent pitching once again.