A video clip produced by a Syrian Tahrir al-Sham administrator in which he details the extremist alliance's corruption has brought the wrath of his fellow leadership down upon him, an Idlib activist said.
In a clip titled "So the ship does not sink" that has been widely circulated online, Tahrir al-Sham leader Abdel Moeen Muhammed Kahhal (alias Abu al-Abed Ashdaa) takes aim at rampant corruption inside the alliance.
Directing his message at Tahrir al-Sham's leadership, he exposes incidents of corruption and theft inside the alliance and denounces its imposition of illegal taxes on the Syrian people, Idlib activist Haisam al-Idlibi told Diyaruna.
The video clip caused a tremendous stir among the civilian population and gave credence to their long-standing complaints against the alliance, al-Idlibi said.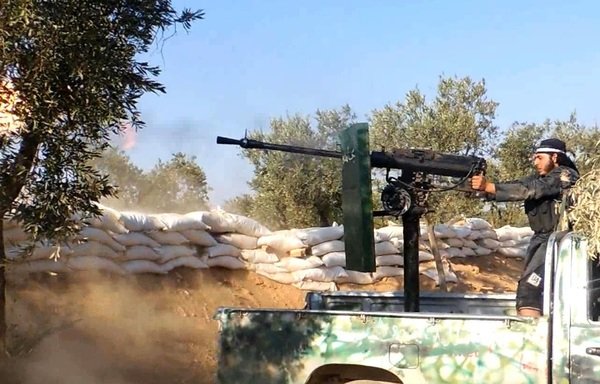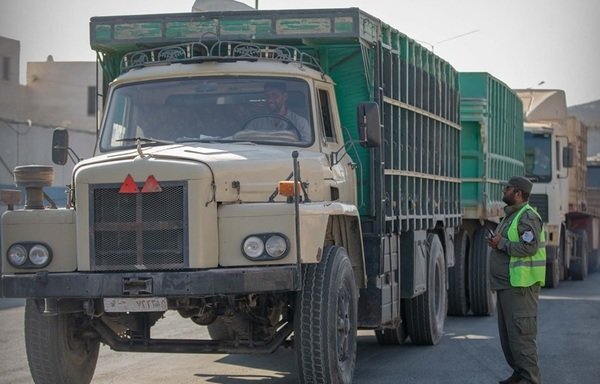 It serves as a bellwether of public sentiment, he added, and portends further rejection of Tahrir al-Sham and its policies.
A warning to alliance's leadership
In the clip, Kahhal -- an administrative official in charge of Tahrir-al-Sham affiliate Jaish Omar -- warns Tahrir al-Sham emirs about rampant corruption, cronyism and abuse of power to take money from the poor, al-Idlibi said.
He points to the alliance's unlawful imposition of taxes on the poor, and to its control of the fuel refining and retail industry and the food and cereal trade.
He also points to the imposition of tributes of up to $2,500 on Syrians who wish to cross into Turkey through the Bab al-Hawa crossing, in particular the sick and those forced to travel for treatment, al-Idlibi said.
Kahhal claims Tahrir al-Sham is not carrying out the required military actions to prevent the advance of the Syrian regime and Russians forces.
He exposes the proliferation of cronyism within the alliance, and notes that senior positions are restricted exclusively to some leaders and their relatives, who receive incredibly high salaries.
Meanwhile, some of Tahrir al-Sham's rank-and-file are not even receiving salaries, and are getting by on donations and alms, Kahhal said in the clip.
He revealed that Tahrir al-Sham has tens of millions of dollars in its coffers that are controlled by just a handful of leaders.
In response to Kahhal's incendiary clip, al-Idlibi said, Tahrir al-Sham's leadership issued a statement in which it said it had decided to dismiss Kahhal from his position and put him on trial before a "military" court.
According to the statement, he will be charged with "fraud, slander and spreading information that creates divisions in the ranks of the mujahideen and serves the enemy", al-Idlibi said.
He noted that Kahhal and his Jaish Omar faction had moved into Idlib from the Aleppo area after they suffered defeat at the hands of the Syrian regime.