Tahrir al-Sham leader Abu Muhammad al-Joulani's recent appearance in a video interview circulated on social media Sunday (May 12th) has triggered panic among civilians in the Idlib region as it was seen as a declaration of open war, a local activist said.
Any acceleration of the conflict would place the local population in danger, activist Haisam al-Idlibi told Diyaruna, noting that the region is congested with civilians, both those native to the area and internally displaced persons (IDPs).
Media activist Taher al-Omar posted the video on his Telegram account.
Since it began to circulate, al-Idlibi said, civilians have been trying to flee en masse from the outskirts of the province to the interior.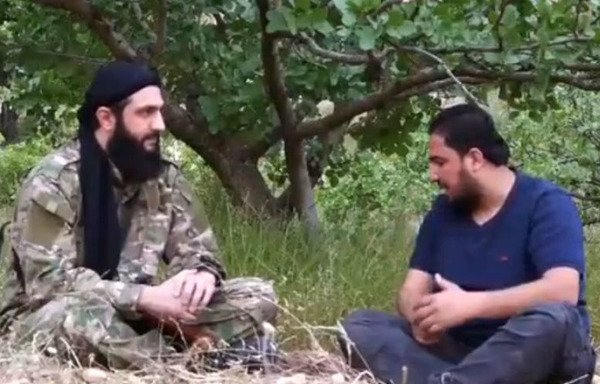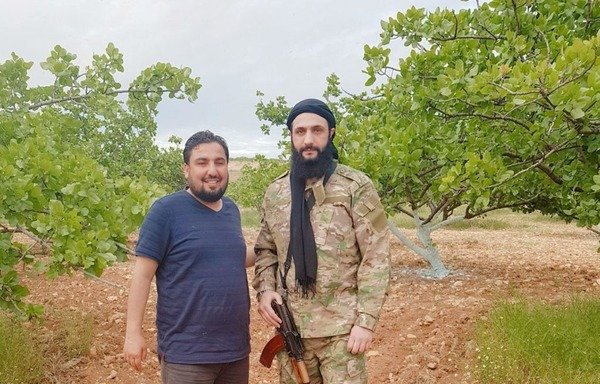 On the outskirts of the province, fierce fighting is taking place between armed opposition and extremist groups on one side and the Syrian regime and its allies, including Lebanon's Hizbullah, on the other.
Russian forces are providing the Syrian regime with full air and military support.
According to al-Omar, al-Idlibi said, the interview took place in a combat zone in a rural area of northern Syria.
During the interview, al-Joulani issued a call to arms to fend off the assault on the region, saying the groups present in the Idlib region have united.
According to the Syrian Observatory for Human Rights, al-Joulani met Thursday (May 9th) with about 50 media activists, who were summoned to a remote location in rural Idlib by the Tahrir al-Sham "media office".
Activists who attended the meeting told the Observatory al-Joulani had attempted to justify losing Kafr Nabudah and Qalaat al-Madiq to the regime and said Tahrir al-Sham was ready to defend areas that remain under its control.
Threats trigger alarm
Al-Joulani's appearance and call to arms indicates he has assumed a prominent role, and now controls -- or claims to control -- all extremist groups in the region, al-Idlibi told Diyaruna.
This would appear to include the Turkistan Islamic Party in Syria, Jaish al-Azza and several bands of "Islamic State of Iraq and Syria" (ISIS) fighters, he said.
Civilians who are unable to leave the region are trying to stockpile food in anticipation of a disruption in food supply in the event that the fighting escalates, he said.
"This has led to an acute shortage in basic food items due to the heavy demand for them, despite the outrageous increase in their prices," he added.
Al-Joulani's threat to shell the Syrian regime's Hmeimim air base in Latakia province, which is currently operated by Russian forces, has triggered particular alarm, al-Idlibi said, as this will undoubtedly escalate the situation.
According to terror group specialist Yahya Mohammed Ali, the timing of al-Joulani's appearance throws the battle wide open and provides the Russians with justification to go after and eliminate extremist groups operating in Idlib.
He noted that al-Joulani appeared with a Kalashnikov rifle, which is the weapon all al-Qaeda leaders choose to pose with in their public appearances, including Osama bin Laden and Abu Musab al-Zarqawi.
This signals al-Joulani's adherence to al-Qaeda's ideology and shows him attempting to assert himself as the sole leader of extremist groups in the region, inducing all armed extremists to follow his orders, Ali added.