"Islamic State of Iraq and Syria" (ISIS) remnants operating in western Anbar province have suffered debilitating blows as a result of the ongoing security operations targeting them in desert and border areas, a local official said.
ISIS activity in the al-Rutba desert and across western Anbar has recently registered a clear decline, and their ability to stage terror attacks has been degraded, al-Rutba governor Imad al-Dulaimi told Diyaruna.
This came as a result of intensive efforts by the army and security forces to track down militants in the desert and raid the caves and tunnels where they hide, he said.
"Periodic, surprise reconnaissance and combing operations have limited the militants' plans to stage a comeback and threaten cities from desert areas," he added.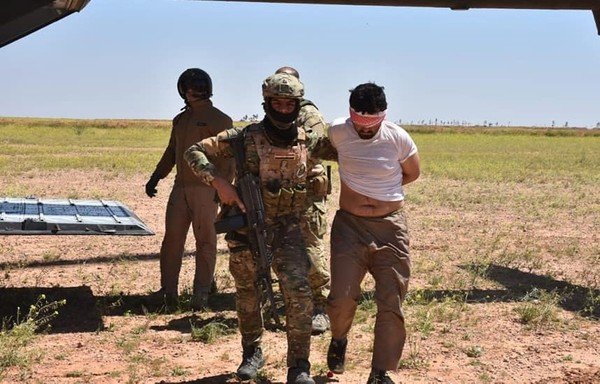 Al-Dulaimi said the security situation in al-Rutba has been stable for a long time, pointing to the regular travel of passengers and trucks laden with goods on the international highway to the Trebil border crossing with Jordan.
"ISIS remnants are today very weak and unable to directly confront security forces or to maintain control over an area," he said, adding that they do not even have the courage to operate in broad daylight or without disguising themselves as shepherds.
They are clearly flustered, he said, pointing to an incident last month when five militants were killed after they botched booby-trapping a pickup truck in the al-Husseiniyat desert, 70 kilometres north-east of al-Rutba.
ISIS's heinous crimes
"While security forces do not suffer from any shortage in men, the challenge of covering a large area such as the Anbar desert requires a comprehensive strategy that relies on active, high-level intelligence work to keep up with the terrorists' movements," said al-Dulaimi.
Their points of infiltrations across the border with Syria must be closed, and security needs to be tightened in desert areas with lax security, he said.
Local residents reject ISIS's ideology and refuse to provide any support or sympathy to the group's followers "due to their heinous crimes against innocent people", he said.
Most recently, security forces on September 25th uncovered a new grave containing the remnants of two ISIS victims in the area of al-Faida in al-Rutba, al-Dulaimi said.
Evidence shows that the victims were killed in 2016 at a site designated by the terrorists for executions, he said, noting that the orange suits that ISIS forced its detainees to wear before their execution were found at the site.