Iraqi forces have embarked on a massive search for "Islamic State of Iraq and Syria" (ISIS) remnants in the desert surrounding al-Rutba in western Anbar province, al-Rutba governor Imad al-Dulaimi said Thursday (April 9th).
The operation comes in the wake of escalating terrorist activity in the area.
Most recently, ISIS elements attacked a security post in the Kilo 45 area with mortar bombs and machine guns on April 5th, killing two soldiers and wounding three others, according to an official statement.
"Large units from the Anbar Operations Command and the army's 1st Division took part in the operation, along with members of al-Rutba police, the 20th Emergency Regiment, Popular Mobilisation Forces (PMF) and tribal forces," al-Dulaimi told Diyaruna.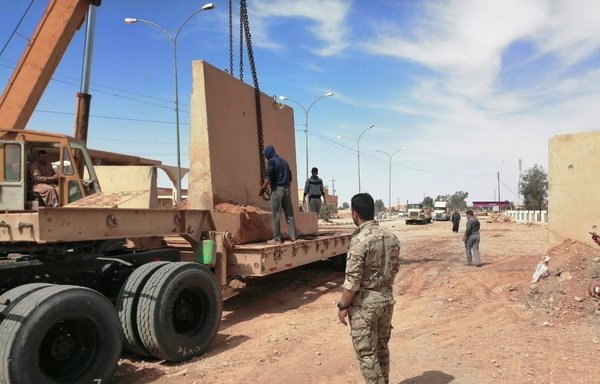 This is "one of the largest security operations in terms of the scale of the participating forces and the scope of the area targeted", he said.
The security mission will focus on combing the rugged areas surrounding al-Rutba's centre to uncover any secret ISIS hideouts, he said.
ISIS's operations take today the form of guerrilla warfare that targets roadblocks or military posts in remote locations where security is lax, al-Dulaimi said.
"This is not an indication that they are regaining their strength or that their ability to initiate an attack is improving," he said.
"The group does not have any large camps or gathering points, and only consists of scattered remnants in the desert disguised as shepherds," he said. "They take advantage of weather conditions and the vast desert to move about unnoticed and carry out their operations quickly."
Iraqi forces have the expertise needed to "confront any increase in terrorist activities and crush it", al-Dulaimi said.