Russian forces and military police deployed in Syria's eastern province of Deir Ezzor have been recruiting youth to serve in the 5th Corps militia, vexing Syrian regime and Iran-aligned militias in the area, a local activist said.
The Russia-backed, pro-regime 5th Corps militia has been offering new recruits up to $200 per month in an effort to entice them to join up, Deir Ezzor activist Ammar Saleh told Diyaruna.
It is also guaranteeing protection for youth required to perform their compulsory military duty with the Syrian regime, and armed opposition group members who remained in the area following the reconciliation agreements, he said.
The augmentation of the Russian presence in Deir Ezzor comes as Russia boosts its presence in southern Syria, in Daraa province in particular, Saleh said.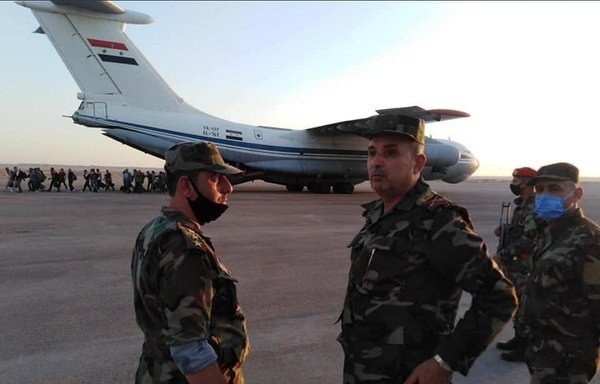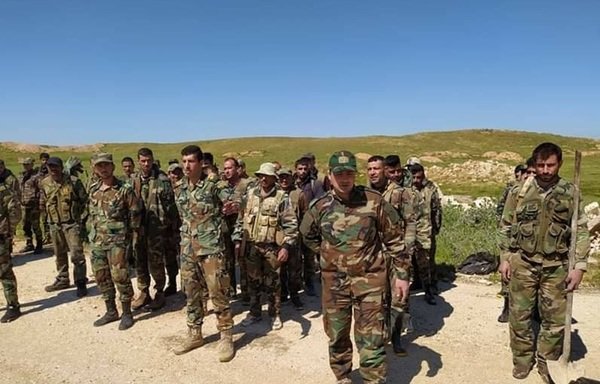 The Russian move disconcerted the Syrian regime and Iran-aligned militias, as a number of Albu Saraya tribesmen who had belonged to the pro-regime National Defence Forces decided to join the Russian militias instead, he said.
Most of these tribesmen have opted to join the 5th Corps and Liwa al-Quds, he noted, while a number of Deir Ezzor youth who had been in militias affiliated with Iran's Islamic Revolutionary Guard Corps (IRGC) also joined the 5th Corps.
Saleh said these events greatly perturbed the Syrian regime's military apparatus, as it caused a huge shortfall in the ranks of its affiliated militias.
This forced the Syrian regime to airlift fighters and recruits from all regions of the country to Deir Ezzor airport, he said, where they were subjected to a quick military course and then thrust into battles in the eastern desert (Badiya).
A large number of regime soldiers and allied militiamen have been killed, wounded or abducted during recent fighting in the eastern desert, he said.