Russian forces stationed in the southern Syrian province of Daraa have augmented affiliated militias with hundreds of new recruits, a local activist said.
They have recruited hundreds of youth in the province, who have completed their training in Russian army camps and those operated by the Russia-backed 5th Corps militia, Daraa activist Jumaa al-Masalmeh told Diyaruna.
The force augmentation comes amid heightened tension in the province following a spate of assassinations, bombings and military operations that have left more than 400 civilians and militants dead, he said.
A graduation ceremony held for the new recruits in the city of Busra al-Sham in eastern rural Daraa was marked by the chanting of anti-regime slogans, he said.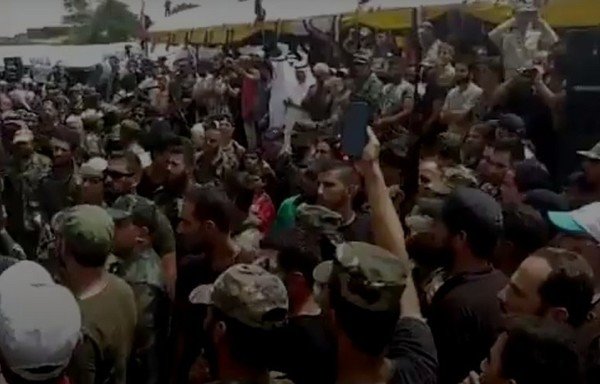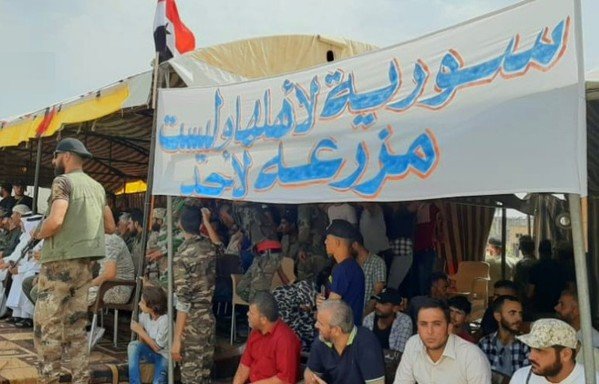 The new recruits were assigned to units of the 5th Corps, led by Ahmed al-Awda, who recently announced he was in the process of forming a new military group that would comprise all armed groups in the areas of Daraa and Horan.
This new regional umbrella group is to be called the Unified Horan Army.
Russia seeks to subsume all Russian-aligned forces into this new entity, al-Masalmeh said, with the aim of establishing full control over the region.
It seeks to diminish the influence of Syrian regime forces and militias affiliated with Iran's Islamic Revolutionary Guard Corps (IRGC), he added.
Sharp deterioration in security
There has been a sharp deterioration in the security situation in recent hours after a group loyal to the IRGC raided the house of Fawzi al-Nassar, a former Syrian opposition leader in the city of al-Sanamayn, al-Masalmeh said.
Al-Nassar, who had reconciled with the Syrian regime, was killed, along with four others who were at his house during the raid, he said.
This was followed by the bombing of a military vehicle belonging to the Syrian regime's 9th Division (Nimr Forces) that killed three soldiers, and the assassination of Qahtan Qaddah, who was close to the IRGC, he said.
Former Daraa city opposition member Ziad Bardan also was killed.
In addition to these raids and assassinations, there were several incidents involving gunfire and grenade throwing, as well as attacks on regime positions and checkpoints, he said, especially in the Nawa area of rural Daraa.
These include the assassination on Wednesday (July 29th) of the head of the military security detachment in Daraa province, along with a number of IRGC-loyal militiamen, al-Masalmeh said.
Dozens of assassination attempts and clashes have taken place over the past three months, he said, resulting in the death of about 400 people, both civilians and militants.