Iran's Islamic Revolutionary Guard Corps (IRGC) has been expanding its influence in the Syrian city of Deir Ezzor by taking control of the city's mosques, a local activist told Diyaruna.
The Iranian Cultural Centre, which uses mosques to promote the religious and political influence of the IRGC, won a tender this week to restore a mosque in the city, said Deir Ezzor media activist Sameh al-Aqeedi.
The centre continues to appropriate religious and social facilities in Deir Ezzor, most recently al-Orfi Mosque, "in obvious complicity with the Syrian government", he told Diyaruna.
The centre won the tender for the al-Orfi project without competition through the Syrian Department of Services in Deir Ezzor, he said, and was paid 18 million Syrian pounds ($36,000) to commence work.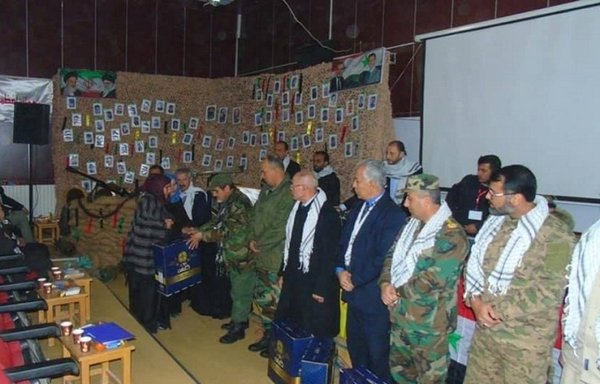 The Syrian regime previously "rejected many requests submitted city residents and dignitaries to complete restorations at their own expense", he said.
Reinforcing IRGC hegemony
The award of the contract to the Iranian Cultural Centre "is being met with a wave of objections from the people of Deir Ezzor city and its hinterland, because it reinforces the IRGC's hegemony over religious and social institutions", he said.
Al-Orfi mosque is the third to be targeted by the centre, after al-Hussein and Ali Ibn Abi Talib mosques, which now serve as hubs for promoting the doctrine of Wilayat al-Faqih (Guardianship of the Jurist), he said.
The centre seeks to engage children via its religious lessons and activities, and from there funnel them into its affiliated scout troops and then the ranks of IRGC-aligned militias, al-Aqeedi said.
The centre has completed preparations for the start of work at al-Nour al-Sateh Institute in al-Mayadeen, where dozens of children and youth have been registered to study free of charge, he said.
The institute seeks to attract students by providing monthly cash payments and food aid for their families, he added.
He accused the Iranian Cultural Centre of openly interfering with the Deir Ezzor region's politics in service of the IRGC's interests.
At an August 13th meeting held at the centre, for example, he said, officials from the centre attempted "to incite tribesmen who have relatives living in areas controlled by the Syrian Democratic Forces (SDF)".
But these efforts failed, as tribesmen "refused to carry out demands they saw as serving the interests of the IRGC", al-Aqeedi added.