Security forces in charge of al-Hol camp in Syria's al-Hasakeh province have successfully thwarted the escape of a number of "Islamic State of Iraq and Syria" (ISIS) women, a Syrian Democratic Forces (SDF) officer said.
The would-be escapees were apprehended as part of a surveillance operation that also uncovered a network of civilians and traders who had been under contract to supply the camp, SDF officer Farhad Khoja told Diyaruna.
The most recent escape attempt had been co-ordinated by the owner of a tanker truck that transported drinking water to the sprawling desert camp, Khoja said.
When security forces inspected the truck, two female Uzbek nationals associated with ISIS were found hiding inside a secret compartment that could only be accessed through the bottom of the truck, he said.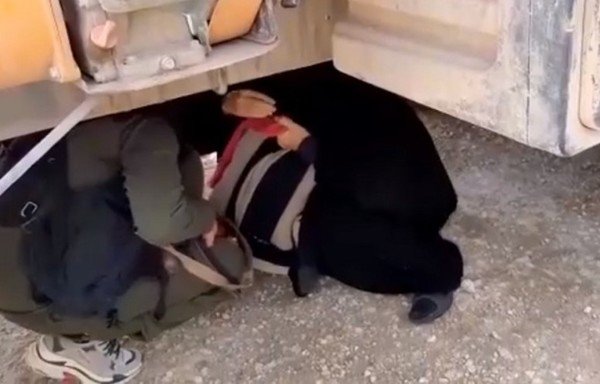 The women were arrested along with the driver, who confessed to co-ordinating the escape attempt and receiving money for it, and revealed he had partners outside the camp, Khoja said.
A few days earlier, security forces foiled another escape attempt involving four women of Tanzanian and Sudanese nationality, and the women were arrested, along with the smuggler, he said.
Security forces in charge of guarding al-Hol recently enhanced surveillance inside the camp, and are monitoring it around the clock via additional cameras that were set up to detect any suspicious activity, Khoja said.
Security forces are monitoring not only escape attempts, but also assaults carried out by self-appointed vigilantes known as the hesba ("religious police").
The hesba women, who have taken it upon themselves to ensure women in the camp are in compliance with ISIS's strict mandates -- including adherence to its dress code -- have attacked, beaten and even killed their opponents.
Increased surveillance inside the camp has led to a significant decline in the occurrence of such incidents in the recent period, Khoja said, noting that many camp residents reject the behaviour and actions of the ISIS women.