Hardline "Islamic State of Iraq and Syria" (ISIS) women detained in al-Hol camp in Syria's al-Hasakeh province are responsible for a recent spate of arson attacks and killings, a local activist said.
Camp residents have been attacked for refusing to obey the orders of the hesba ("religious police"), a self-appointed group of vigilantes that is attempting to impose ISIS's rules and ideology by force, activist Ammar Saleh told Diyaruna.
Many camp residents reject this ideology, he said, but are nonetheless facing pressure from the hesba women to abide by the group' harsh doctrine.
Two children died and their mother was injured on Wednesday (January 15th) when a fire that is believed to have been set by hardline women in their family broke out in a tent in the camp, the Syrian Observatory for Human Rights said.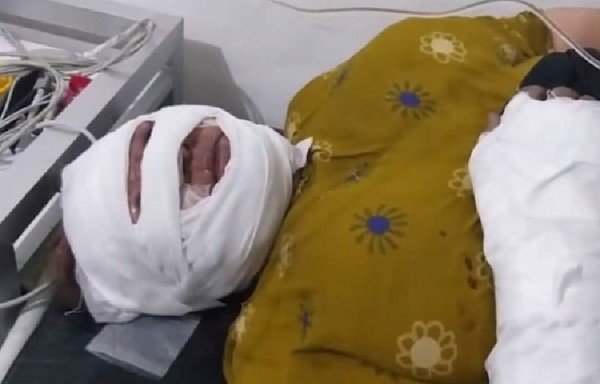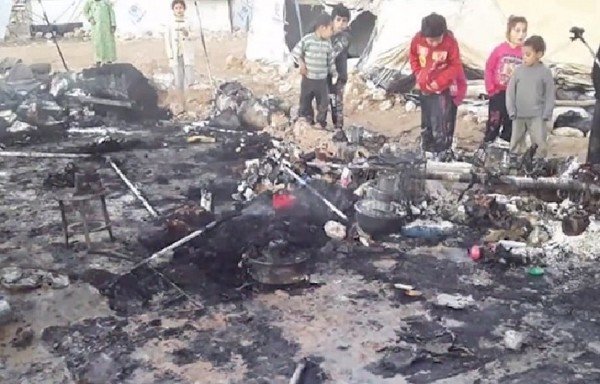 A day earlier, the body of a woman killed by hardline women was found in the camp, the Observatory said.
The victim had reportedly refused to adhere to the ideology of ISIS.
On January 8th, Asayesh forces found the body of an Iraqi refugee in the camp who had been killed with a hammer and a sharp instrument by extremist women, allegedly for rejecting the group's ideology, the Observatory said.
Such incidents have become commonplace, it added.
Tension has been simmering in al-Hol after the latest arson attack, which saw a group of veiled women burn down a number of tents belonging to families who refuse to abide by the orders of the hesba, Saleh said.
The fire they set destroyed a number of tents, he said, and a number of women sustained burn injuries, some of them serious.
The woman who was found dead on January 8th "had been severely beaten, tortured and stabbed with knives", he said.
She had reportedly engaged in verbal altercations with the hesba women on more than one occasion, he said.
Investigations into the incidents
Asayesh-affiliated security forces in the camp are investigating these incidents and have begun questioning a large number of camp residents to determine who was behind them, Saleh said.
This will not be easy, however, since the women who issued the threats and burned down the tents wore niqabs, and their faces were hidden, he said.
The investigation is likely to take some time to complete, he added.
Saleh noted that most camp residents reject the ideology and actions of the ISIS women, which has in turn triggered an increase in the number of incidents in the camp, particularly those involving attacks and threats.
The area's autonomous administration recently released a large number of families who hail from the general area -- Deir Ezzor and al-Raqa provinces -- after ascertaining they had abandoned the group's ideology, he said.
Tribal guarantees were given that these families would never again associate with extremists or provide them with any assistance.