Iraqi forces over the past few days have conducted a series of intelligence operations against "Islamic State of Iraq and Syria" (ISIS) remnants, a security expert told Diyaruna Friday (July 17th).
On Wednesday, a militant wearing an explosive belt was killed in an ambush set up by an intelligence force backed by local tribesmen in an orchard in al-Tarmiya district, north of Baghdad, said retired Brig. Gen. Adnan al-Kanani, a former official in the Counter-Terrorism Service (CTS).
Two days prior, the ISIS Baghdad "wali" and two of his companions were taken out in an operation by the Iraqi Intelligence Service in eastern Iraq, he added.
This was a powerful operation against ISIS remnants that has dealt them a "devastating blow", said al-Kanani, noting that ISIS propaganda platforms have ignored the operation.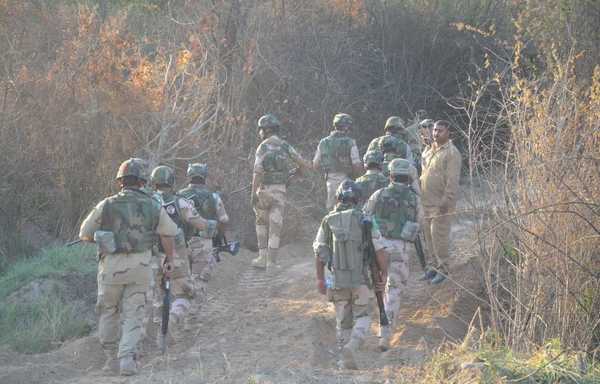 A special intelligence team located the hiding place of the "wali", Omar Shallal Obeid al-Kartani, his "media officer", Laith Jamal (also kown as Abu al-Baraa), and his deputy, Qital al-Muhajir.
They were killed in an international coalition airstrike in the mountainous area that lies between the towns of Kifri and Suleiman Bek in eastern Iraq.
In a separate operation, the CTS on July 15th killed six militants in the area of Wadi al-Shay, south of Kirkuk, al-Kanani said.
It also arrested four militants who formed a terror network in the area of al-Taji, north of Baghdad, he said.
Creating diversion
On July 12th, a joint force of the army's 6th Division, the Hawks Intelligence Cell, and the Interior Ministry's intelligence agency killed five suicide bombers, al-Kanani said.
They were holed up in a hideout in the area of al-Zaidan in Abu Ghraib district, west of Baghdad, preparing to simultaneously blow themselves up in different areas of the capital to sow chaos and create security gaps, he added.
Iraqi forces attacked the suicide bombers in a carefully planned operation based on intelligence, al-Kanani said.
"One of the terrorists blew himself up once he was surrounded, and a lieutenant colonel and a soldier were killed in the attack," he said.
Through these planned attacks, ISIS elements had intended to divert Iraqi forces' attention from the ongoing "Heroes of Iraq" military campaign, said al-Kanani.
Launched on July 11th, the campaign focuses on combing the border strip with Iran and the areas separating federal forces from the Kurdish Peshmerga.
The campaign, however, is proceeding "with remarkable success under the direct supervision of the Commander-in-Chief of the Armed Forces Mustafa Kadhemi", al-Kanani said.
"Various units of the army, police, PMF, tribes, Kurdish peshmerga forces and Iraqi air force are moving on designated targets in a highly disciplined manner," he added.
Combing missions in villages and remote areas "are making progress, and many enemy hideouts have been fully destroyed", he said.