The Kurdish Red Crescent has opened a hospital devoted to treating novel coronavirus (COVID-19) infections on the outskirts of al-Hasakeh city.
This part of northern Syria is governed by the Autonomous Administration and the Syrian Democratic Forces (SDF).
The hospital is the only one of its kind in the region, and was established as part of ongoing efforts to prevent the spread of the global pandemic in the region, which reported its first coronavirus death on Friday (April 17th).
Other preventive measures include the establishment of a field hospital and the dedication of part of another hospital for the quarantine of infected patients.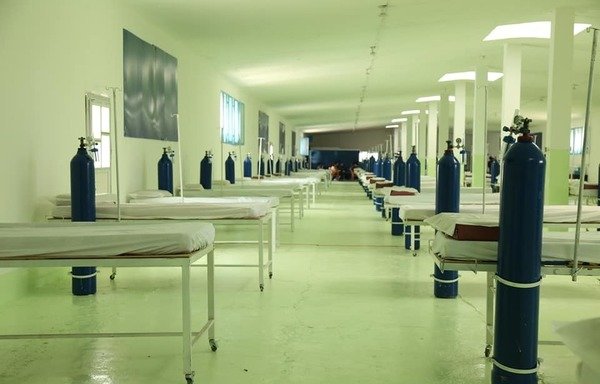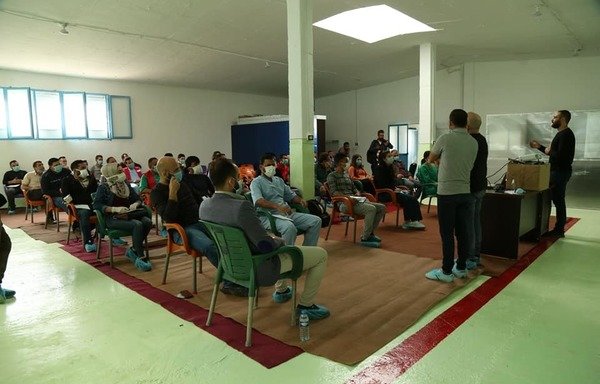 The Kurdish Red Crescent opened the new treatment facility with approval from the Health Authority in northern Syria, Kurdish Red Crescent team member Azad Dudeki told Diyaruna.
The hospital is dedicated to receiving patients infected with coronavirus, he said, and is "the only facility in the region that provides these comprehensive services".
It is designed to prevent the spread of the virus and isolate the infected in one place while they receive treatment, he said, instead of distributing them among medical centres that are not set up to receive such cases.
The new hospital has a 120-bed capacity, with room for expansion, Dudeki said.
Beds are placed at a minimum of three metres apart, he said, and the hospital has been divided into three zones, based on the patients' condition and severity of the infection.
The Kurdish Red Crescent also has established a medical emergency centre for coronavirus patients in the city of al-Hasakeh, he said, which is equipped with five ambulances and their crews that will work around the clock.
Additionally, he said, the Tal Hajar medical centre has been upgraded, and a section of it has been devoted to suspected coronavirus infections.
This is intended to prevent them from coming into contact with other patients until they can be transported to the specialised hospital, he said.
The medical staffs devoted to handling coronavirus cases in the COVID-19 hospital and emergency centre consist of volunteers and those who have worked in the medical field who have undergone specialised training, Dudeki said.