Idlib is facing a medical emergency, with four confirmed novel coronavirus (COVID-19) infections in the province sparking fears that the virus could spread rapidly among the displaced population, a member of the White Helmets said.
A medical emergency was declared in the north-western province after four coronavirus infections -- three medics and one civilian -- were confirmed, Idlib White Helmets member Khaled al-Khatib told Diyaruna.
The region is home to around three million people, many of whom reside in crowded displacement camps, where close proximity makes the population vulnerable to the spread of the virus.
The first case of coronavirus was recorded in north-west Syria on Thursday (July 9th), in a health worker who had been working in a hospital in the town of Bab al-Hawa on the Syrian-Turkish border, AFP reported.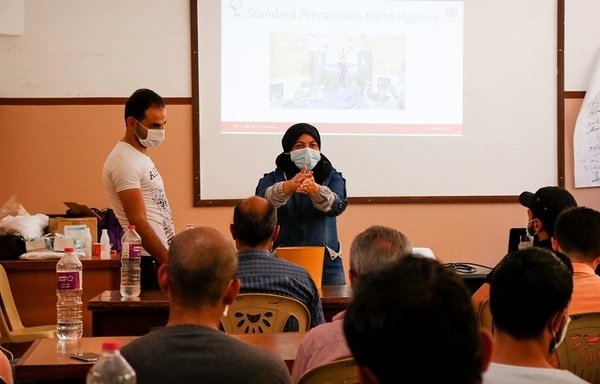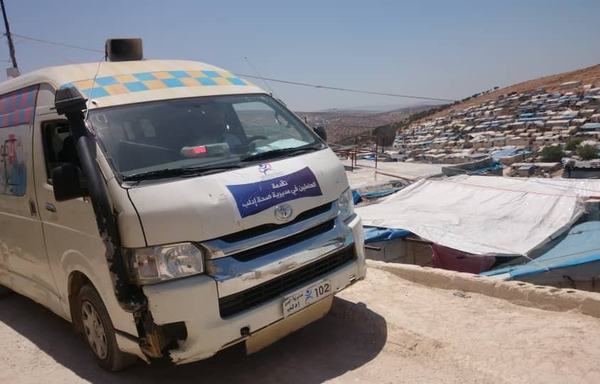 As a first step in containing the outbreak, the authorities closed Bab al-Hawa Hospital, the Hand-in-Hand Hospital and al-Shifa Hospital, where the infected medics worked, and quarantined their staffs, patients and others, al-Khatib said.
The Idlib health directorate, which is affiliated with the opposition's Syrian Interim Government, then issued strict instructions on operations at the various health facilities in the region, he said.
Outpatient clinics and hospitals were closed to non-critical patients, and are admitting only critical cases, by appointment, to prevent congestion, he said.
Meanwhile the White Helmets are continuing to disinfect public facilities, houses of worship and schools, he added, concentrating their efforts on the camps.
Displacement camps are highly susceptible to the spread of infection due to the lack of water and disinfectants, and as residents are packed into overcrowded tents in close proximity to other tents, he noted.
Local organisations operating in Idlib have set up treatment centres for coronavirus patients, manned by specialised medical crews who have received urgent training in how to deal with suspected and confirmed infections, he said.
Syria has officially recorded 372 cases of coronavirus, including 14 deaths in regime-held areas, while in the Kurdish-controlled north-east, the UN has recorded six cases, including one death, AFP reported.