The Autonomous Administration of northern and eastern Syria has imposed a total lockdown in the al-Jazeera region to curb and stem the spread of the novel coronavirus (COVID-19) after a large number of infections were confirmed.
The Administration also announced the closure of all its institutions with the exception of those that provide medical and logistical services.
At least 20 new coronavirus cases were confirmed Wednesday (August 5th), with the death of a 60-year-old man, said Kurdish Red Crescent official Azad Dudeki.
On August 3rd, three health workers also reportedly tested positive for COVID-19 at al-Hol camp in al-Hasakeh province, said a spokesman for the UN Organisation for the Co-ordination of Humanitarian Affairs (OCHA).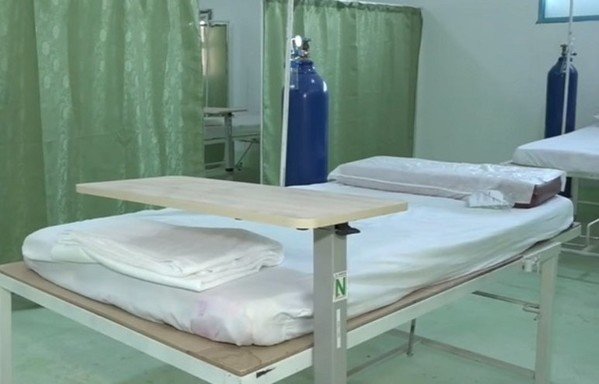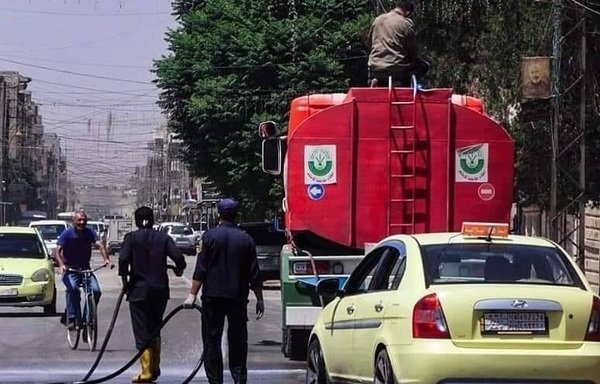 This raised the number of confirmed cases in the parts of north-east Syria under Kurdish control to 54, AFP reported.
But the number could be much higher as many who are experiencing symptoms are not getting tested, Dudeki said.
He told Diyaruna the lockdown in al-Jazeera region went into effect August 6th and will last till August 20th.
"All Autonomous Administration institutions will be closed, with the exception of food stores, hospitals, pharmacies, bakeries and electricity and water facilities, where strict preventive measures will be enforced," he said.
Other measures to stem the spread of the virus include the continued closure of crossings with Iraq and regime-held areas, and the testing of all civilians coming into their areas, Dudeki said.
Red Crescent posts were set up near medical posts and hospitals to test visitors, he said. Red Crescent teams are also conducting medical visits to rural areas to test those who are showing symptoms in full co-ordination with the Administration's health and crisis committees.
False information about virus transmission
The lockdown measures are necessary given that the al-Jazeera region is connected to areas of Deir Ezzor that are under regime control, said Deir Ezzor activist Jamil al-Abed.
The regime has not been transparent about the spread of the virus in areas under its control, which have seen a surge in cases, al-Abed said, particularly in the areas where militias affiliated with Iran's Islamic Revolutionary Guard Corps (IRGC) are stationed.
"These militia members enter and leave Syria without undergoing health screenings," he told Diyaruna, noting that there have been confirmed cases of infection in their ranks recently.
"Yet they continue to mix with civilians in markets and at religious celebrations, which are held on a regular basis," he added.
This has led to an outbreak of the virus among civilians who in turn came in contact with their families and relatives in areas controlled by the Autonomous Administration, al-Abed said.
The closure and tight monitoring of crossings is the right decision in order to protect civilians, he said.
Al-Abed said he expects "a disaster to hit regime-controlled areas in the coming period due to the regime's negligence and policy of information blackout".
Virus spreading in regime-held areas
Authorities in government-held areas have confirmed 999 cases including 48 deaths -- but even the health ministry admitted this week it lacks the "capacity... to carry out widespread testing in the provinces".
From July 30th to August 6th, the Syrian health ministry logged more than 260 new coronavirus cases, compared to only 154 infections the previous week.
"There has been a massive spread among cities," the ministry admits, saying there are only 25,000 hospital beds available in government-controlled areas.
In Damascus, doctors report that public facilities are already packed and unable to admit new patients, according to AFP.
"It is extremely terrifying," said Dr. Nubugh al-Awa, dean of Damascus University's medical school.
"Many people are going to state-run hospitals but unfortunately all the rooms are full," Awa told a health-focused Facebook page updating Syrians on coronavirus cases in their country.
"Patients in a bad state are not admitted to the intensive care unit unless another patients dies."
In June, the World Health Organisation said it was "concerned" about the spread of COVID-19 in Syria, citing "poor infrastructure and fragile health systems vastly weakened by conflict."