In the Anbar provincial capital of Ramadi, in western Iraq, people have come together to rebuild their city after it was liberated from the "Islamic State of Iraq and Syria" (ISIS) in late 2015.
"The destruction caused by the terrorists was devastating," Ramadi mayor Ibrahim al-Janabi told Diyaruna Tuesday (March 17th).
"But we decided to not surrender to terrorism and started to work together to rebuild the city," he said.
The city has successfully implemented reconstruction plans with the support of the local and federal governments, as well as of international donor organisations and countries, al-Janabi noted.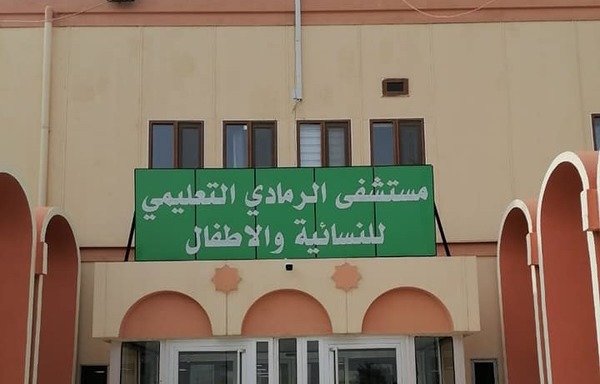 "We had 63,000 destroyed housing units and nearly 200 schools either fully or partially damaged, in addition to the destruction caused to a large number of hospitals, bridges, roads and public facilities," he said.
"We initially focused our efforts on restoring urgent services such as water, electricity and municipality services," he said. "Then we moved on to rehabilitating the health, education and housing sectors."
A 260-bed women and children's hospital in Ramadi offering services to about half a million women and children in Anbar was opened in late February.
Ramadi's Palestine Bridge, one of the largest in Anbar province, has also been restored to service.
Increase funding, end displacement
The list of projects rehabilitated by the Iraqi Reconstruction Fund during 2019 included 30 service projects with a total value of more than 33 billion dinars ($27 million).
According to al-Janabi, the Ramadi sewage project, which has been out of service for years, is now almost complete and is hoped to serve many residential neighbourhoods.
Other strategic projects include a plan to expand "Road 120" in the south of Ramadi, which will be 56 kilometres long and is expected to help boost the city's economy and support reconstruction and development, he said.
Despite the progress achieved, the local administration still faces difficulties funding a large portion of its construction plans, al-Janabi said.
"We need at least 600 billion dinars ($500 million) to meet the reconstruction requirements in many sectors, such as the housing sector, in addition to allocating sufficient funds to have more health institutions," he said.
The local government also is working on ending the issue of displacement, especially in light of the improved security and public services situation.
"More than 60,000 displaced families have returned to their neighbourhoods in Ramadi in recent years," al-Janabi said.
"About 3,000 families still live in camps, and they need support and compensation in order to be able to rebuild their homes and end their displacement," he added.