Russian airstrikes on several locations in northern Syria on Tuesday (January 21st) killed at least 12 civilians, including seven children, AFP reported.
Two of the victims were killed in south-eastern Idlib province, while the other 10 died in western Aleppo province, the Syrian Observatory for Human Rights said.
A day earlier, at least seven civilians, including five children, were killed in Russian airstrikes on western rural Aleppo province, despite a truce declared by Moscow, the Observatory said.
The Monday raids hit several villages held by extremist alliance Tahrir al-Sham and armed opposition groups, it added.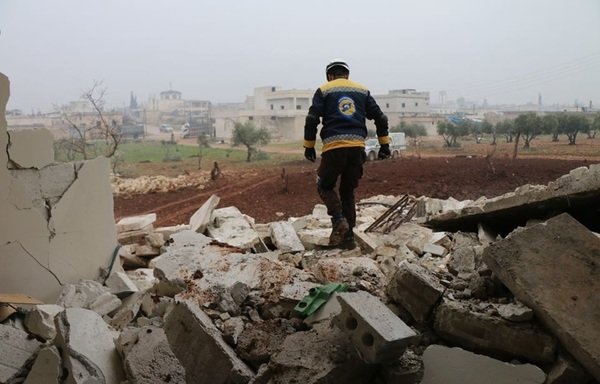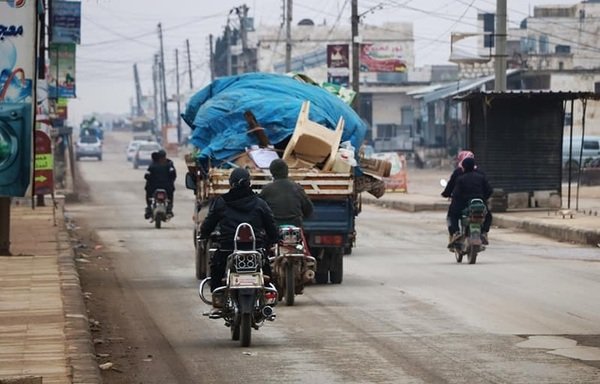 Three girls were killed in the village of Kafr Taal, while four civilians, including two other children, died in separate strikes that hit other villages in the area.
Fresh wave of displacement
Heavy Russian and Syrian airstrikes and intense Syrian regime shelling of rural areas in Aleppo and Hama provinces has triggered a new wave of displacement from those areas, a local activist told Diyaruna.
"Several parts of rural Aleppo and Hama are being pounded by heavy Russian and Syrian airstrikes, which sparked a new wave of displacement, with civilians heading for safer areas in rural Idlib," said rural Aleppo activist Ahmed al-Salem.
In addition to the civilian casualties, he told Diyaruna, airstrikes and shelling hit civilian homes, infrastructure and markets in close to 25 villages and towns.
Towns that came under heavy or repeated fire include Kafr Joum, Kafr Taal and the Reef al-Muhandiseen al-Awal, al-Salem said.
Military operations are continuing in eastern rural Idlib, and have escalated, he said, especially after Tahrir al-Sham and its allies carried out a counter-attack in the area of the village of Abu Dafna.
A ceasefire arranged by Syrian regime ally Russia and opposition backer Turkey this month was supposed to protect the area from further attacks.
But the Syrian regime last week pressed a deadly offensive, reaching within seven kilometres of Maaret al-Numan, a key town in southern Idlib it seeks to capture from Tahrir al-Sham.