Over the past two days, fighting in rural Hama and Idlib provinces has seen a limited advance by opposition groups and Tahrir al-Sham and a number of casualties among the Syrian regime and its allies, a local activist said.
Fierce fighting continues at scattered points on the axes of northern rural Hama, southern rural Idlib and the edges of Latakia, said Idlib activist Musab Assaf.
Opposition factions and extremist groups -- primarily Tahrir al-Sham, the Syrian Liberation Front and Jaish al-Azza -- had announced the launch of a wide-scale operation encompassing the entire region, he told Diyaruna.
The operation, dubbed Ghazwat al-Fath al-Mubeen (The Unambiguous Conquest), left a large number of killed and wounded on both sides, he said.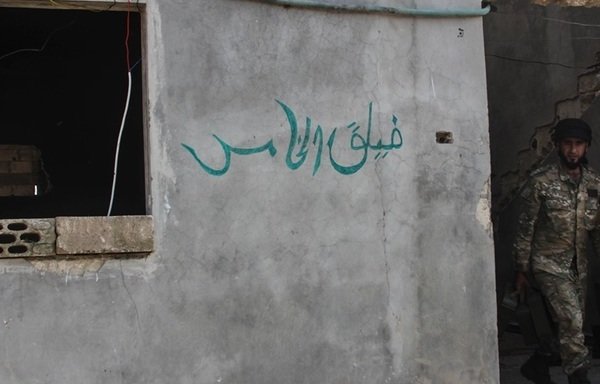 The Syrian Observatory for Human Rights recorded 126 regime casualties, though some reports put the number at more than 300, with an unknown number of regime troops captured, he said.
Assaf said a large number of the casualties were caused by a Tahrir al-Sham suicide bombing in al-Qassabiyah, followed by a wide-scale assault on the southern Idlib town, a large part of which is still controlled by the regime.
Al-Qassabiyah is situated to the north of the town of Kafr Nabudah, which was recently seized by the regime.
According to Assaf, the attacking forces were able to seize control of the villages of Tal Meleh, Jibbeen, Jalmeh and Kafr Hud in rural Hama, amid a wave of airstrikes and repeated attempts by regime forces to retake them.
Fierce fighting also took place on the Jabal Atira axis in the town of Kabanah in rural Latakia.
Assaf said Russian airstrikes in rural Idlib were relentless, and included a strike on the city of Khan Sheikhun that killed three and wounded 10.
Successive airstrikes also hit Maarat Hurma, Jbala, Sheikh Mustafa and Maar Shoreen in southern rural Idlib, while a strike on the town of al-Zerbeh in southern rural Aleppo killed three civilians, he said.
The Syrian Observatory for Human Rights said 13 people were killed in regime air raids on the village of Jbala, AFP reported.