Forty towns and villages in southern Idlib and northern Hama provinces have come under heavy Russian and Syrian airstrikes that have killed a large number of civilians and knocked several hospitals out of service, a local activist said.
The intensive wave of airstrikes, accompanied by artillery shelling, is now in its ninth day, Idlib activist Musab Assaf told Diyaruna on Monday (May 6th).
More than 25 civilians, including 10 children, have been killed in Idlib and Hama, he said, and many others have been wounded.
A number of hospitals have been heavily damaged in the strikes, Assaf said.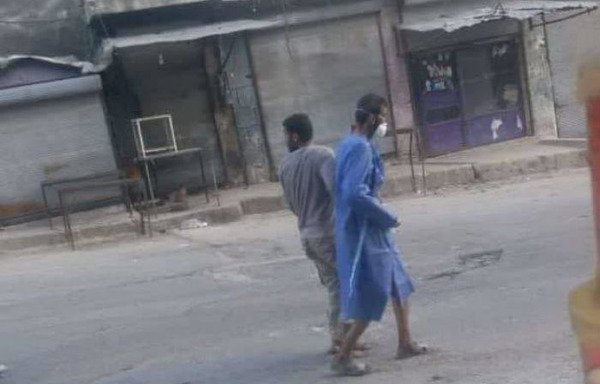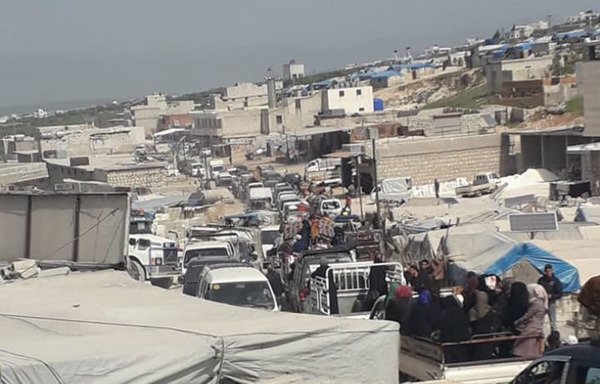 The uptick in violence has triggered a new wave of civilian displacement, he said, with many opting to flee for safer areas in the Idlib and Hama interior, especially displacement camps near the border with Turkey.
In the village of al-Faqie in rural Idlib, the airstrikes targeted transport vehicles civilians had used to flee the area, he said.
The hardest hit areas include the villages of Kafr Zita, Latamna, Jib Ramla, al-Humayrat, Maydan Ghazal and Kafr Ruma, as well as Jisr al-Shughour, al-Tamana, Kafr Nabl, Sarja, al-Suqaylabyah, Habeet and Kafr Sajna, he said.
Hospitals knocked out of service
As a result of the strikes, Sham Hass (Pulse of Life) hospital near the town of Hass in rural Idlib has been knocked completely out of service, Assaf said.
Syria Relief and Development, the non-governmental organisation that runs the hospital in Hass, said Russian airstrikes had halted its services, AFP reported.
"The hospital... is out of order because of the raids," said Ubaida Dandush, who works for the organisation, adding that it had been evacuated shortly before the bombardments, thanks to alerts from a warning system.
The Syrian Observatory for Human Rights said the facility had been put "out of service" because of "bombing by Russian aircraft".
Orient hospital in Kafr Nabl also came under four successive Russian airstrikes, Assaf told Diyaruna, but patients and medical staff were evacuated moments before the first airstrike, thanks to the monitoring of aircraft activity by activists.
"The hospital in Kafr Nabl is out of order. The patients were transferred to other facilities in the region," Observatory director Rami Abdel Rahman told AFP on Sunday, adding that one civilian had been killed.
Kafr Zita hospital in northern rural Hama province also was hit by the strikes, and the Habeet Medical Centre south of Idlib was knocked out of operation, Assaf said.
The Observatory confirmed a hospital in northern Hama had been hit by Russian strikes, but was not able to verify the extent of the damage, AFP reported.
More than 100 air raids
In a Saturday statement, the Observatory said the Syrian regime and Russia had carried out more than 100 air raids in Idlib, Hama and Aleppo provinces, AFP reported.
The Observatory said dozens of barrel bombs were dropped by Syrian military helicopters.
Three women and one member of the White Helmets were among the nine civilians killed that day in Idlib and Hama, it said.
The first responder was killed after arriving at the site of raids to treat people wounded in southern Idlib, White Helmets head Raed Saleh said on social media.
The region has come under increasing bombardment since Tahrir al-Sham took full control of it in January, with the UN on Wednesday reporting that the escalation had killed 200 civilians and displaced nearly 140,000 since February.
Abdul Rahman said shelling and airstrikes in recent days has primarily targeted positions and bases belonging to Tahrir al-Sham and other armed groups.
The UN says schools and medical centres also have been hit by the new wave of attacks.