US Secretary of State Mike Pompeo on Sunday (January 12th) said he was "outraged" by another missile attack on an Iraqi airbase where US forces have been stationed.
"Outraged by reports of another rocket attack on an Iraqi airbase," Pompeo said in a social media post. "These continued violations of Iraq's sovereignty by groups not loyal to the Iraqi government must end."
There was no immediate claim of responsibility for Sunday's rocket attacks, which the Iraqi military said had wounded two Iraqi officers and two airmen.
The US has previously blamed such attacks on Iran-backed groups in Iraq.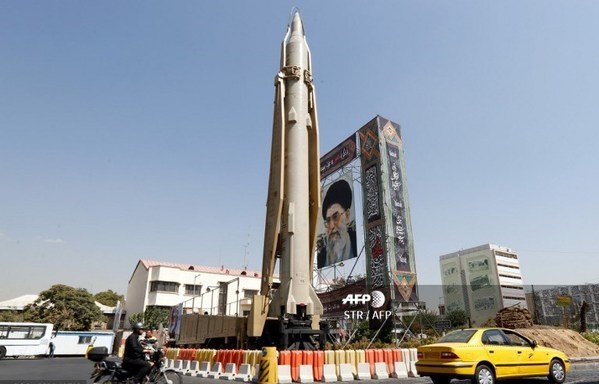 Iraq's military said Sunday that a volley of Katyusha-type rockets slammed into al-Balad airbase north of Baghdad, wounding two Iraqi officers and two airmen.
Al-Balad is the main airbase for Iraq's F-16s, which it bought from the US.
The base had held a small US Air Force contingent as well as US contractors, but most were evacuated following a sharp rise in friction between the US and Iran over the past two weeks, military sources said.
Hindering fight against ISIS
By targeting international coalition forces in Iraq, Iran and affiliated Iraqi militias are violating Iraqi sovereignty and disrupting efforts to eradicate the "Islamic State of Iraq and Syria" (ISIS), officials told Diyaruna.
These military bases "are located on Iraqi soil and are protected by the state's sovereignty", Ninawa tribal spokesman Sheikh Muzahim al-Huweit told Diyaruna.
"Any attacks under the pretext of these locations harbouring international forces is reprehensible, as it is a transgression against our sovereignty and our national security," he said.
"It threatens our strategic interests, as the international coalition's presence was officially requested by Iraq," he said. "Coalition members are the guests of Iraq, who are tasked with the mission of protecting it from the threat of terrorism."
"The coalition has provided support for Iraq and has helped our forces defeat ISIS, but the mission is not yet over," al-Huweit said, noting that attacks on bases hosting coalition forces will undermine efforts to combat ISIS.
This in turn will threaten the security of the Iraqi people, he said.
Militias serve Iran's agenda
On January 8th, Iran fired a volley of missiles at Iraqi bases housing US and other foreign troops deployed as part of the international coalition fighting ISIS.
Launched for the first time by forces inside Iran instead of by proxy, the attack marked a new turn in the intensifying confrontation between the US and Iran.
According to Iraqi experts, a late December attack on the US embassy in Baghdad was orchestrated by Iran and carried out by Iran-backed Iraqi militias Kataib Hizbullah, Asaib Ahl al-Haq, Badr Organisation and Saraya al-Khorasani.
On December 27th, an attack on Camp K1 in Kirkuk province killed an American contractor and injured a number of US and Iraqi soldiers.
The US response -- strikes near the Iraqi border town of al-Qaim and across the border in Syria -- was specifically directed towards Kataib Hizbullah, Iraqi analyst Ahmed Shawqi told Diyaruna.
The loyalties of militias such as Kataib Hizbullah lie with Iran, he said, yet they are operating under the banner of the Popular Mobilisation Forces (PMF).
"In reality, however, they do not take their orders from Iraq, but serve Iran's hostile agenda," Shawqi said.
This close association with Iran was evident when Kataib Hizbullah founding member Abu Mahdi al-Muhandis was killed alongside Islamic Revolutionary Guard Corps Quds Force (IRGC-QF) commander Qassem Soleimani in Baghdad.
"Iran's agents have been diligently seeking to control Iraq's decision-making process in order to undermine the legitimacy and prestige of the Iraqi state," Shawqi said.
These militias "have long been killing Iraqis and marginalising the state's authority in order to fulfill the Iranian intention that Iraq never gets the chance to be stable, safe and strong", he said.
They "remain a dangerous threat to the Iraqi people and a tool in the hands of Iran to perpetuate the unrest in Iraq and the region", he added.