An unidentified armed group assassinated a Hizbullah official in the Syrian city of Daraa as tensions continue to rise in the southern province, a local activist said.
Protestors have been taking to the streets in Daraa province in rejection of the expanding presence of Iran's Islamic Revolutionary Guard Corps (IRGC) and its affiliates and the actions of the Syrian regime's security branches.
The Hizbullah official, identified as Ahmed al-Nakhlawi, was killed in Tafas in rural Daraa, local activist Jumaa al-Masalma told Diyaruna.
Al-Nakhlawi, who specialised in recruitment operations, was one of the most prominent Hizbullah officials in the Daraa region and southern Syria, he said.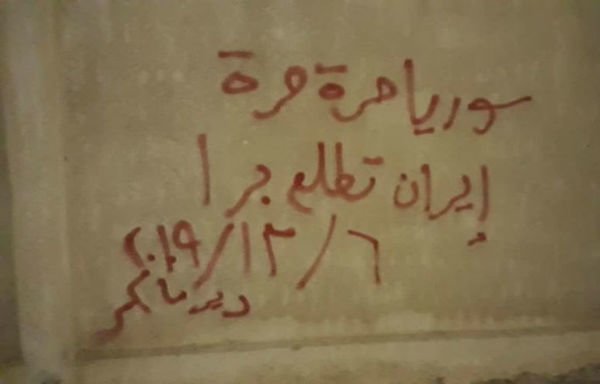 The attack comes as the region is witnessing an uptick of violence directed against the Syrian regime and its allies, with recurrent attacks on regime positions and checkpoints, al-Masalma said.
Climate of violence
A recent attack on Syrian regime forces at the entrance to the village of al-Kharba in northern rural Daraa caused a number of deaths and injuries in the regime's ranks, he said.
The gunmen managed to escape but were later arrested, he said.
In a separate incident, four regime officers were assassinated in late November, two of whom were senior officers stationed in Daraa, al-Masalma said.
Daraa residents have been in a constant state of agitation, he said, and tension is running high over the actions of the Syrian regime and its security branches, which include kidnapping, arbitrary arrests and harassment.
A Syrian soldier was recently kidnapped in the city of al-Sanamayn to be exchanged for youths detained by the regime's security branches, he said.
Rising tensions in Daraa also can be attributed to the free hand IRGC-affiliated militias have been given to operate in the region, where they are attempting to expand their presence and establish bases and checkpoints, he said.
Local residents reject these moves and this presence, he said, noting that demonstrations are being held almost daily, with protestors holding signs denouncing both regime forces and IRGC-linked militias.