Activists in the Syrian province of Deir Ezzor recently published detailed information online that reveals where Iran's Islamic Revolutionary Guard Corps (IRGC) and its affiliated militias are based, a local activist said.
The publication of maps, photos and other information came despite the concerted efforts of the IRGC and its affiliates to conceal their location and movements and keep a low profile, Deir Ezzor activist Jamil al-Abed said.
These Iran-aligned militias have sought to keep their movements in eastern Syria secret through heightened security measures such as road closures and intensive surveillance, he told Diyaruna.
Surveillance cameras have been installed at some locations, he said.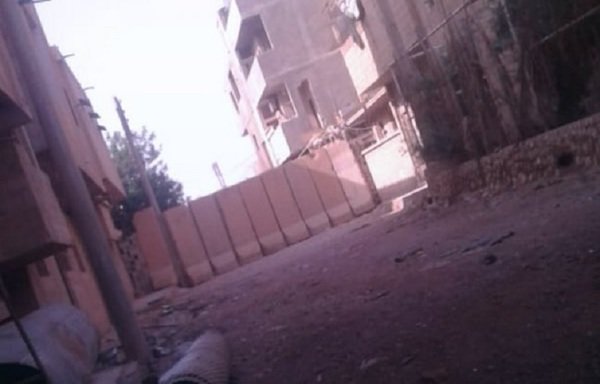 "Local activists have posted detailed information on social media that reveals the locations where the IRGC and its affiliates are operating in the cities of Deir Ezzor, Albu Kamal and al-Mayadeen," al-Abed said.
"They published detailed maps and photos showing the precise location of houses that had been transformed into military headquarters and barracks," he said.
"They also published photos of IRGC commanders in Deir Ezzor, along with their names, the location of their residences and the makes and models of their vehicles," he added.
Transgressions brought to light
Activists in the province have made it known that the IRGC has seized additional civilian homes in the area, and has prohibited their rightful owners from returning to them or even to the area itself, al-Abed said.
They also revealed that the IRGC has been using hospitals and other public service facilities as military posts, he said.
This is an act punishable by international law, which criminalises such acts to safeguard the lives of civilians, he pointed out.
The publication of this information led to heightened tension and subsequently clashes between the elements of the IRGC-aligned militias, he said.
A number of Liwa Imam al-Baqir elements were reported killed during a clash among the militia's fighters in the town of al-Husseiniyah in western rural Deir Ezzor, he said.
A brief exchange of gunfire also broke out between members of the Syrian regime forces and members of IRGC militias in the city of al-Mayadeen as part of a territorial dispute, al-Abed said.