Militias affiliated with Iran's Islamic Revolutionary Guard Corps (IRGC) operating in Syria's Deir Ezzor province have been relocating and repositioning themselves amid a heightened state of alert, a local activist said.
Following the Pentagon's Friday (January 3rd) confirmation that the US had killed IRGC Quds Force commander Qassem Soleimani in Baghdad, the militias vacated many of their military posts, leaving only a few elements behind.
IRGC-affiliated militias in Deir Ezzor province declared a state of full alert, Deir Ezzor activist Jamil Al-Abed told Diyaruna.
They are in the process of repositioning their fighters, he said, and have been observed vacating many of the military posts they occupy in the border town of Albu Kamal and in Deir Ezzor city.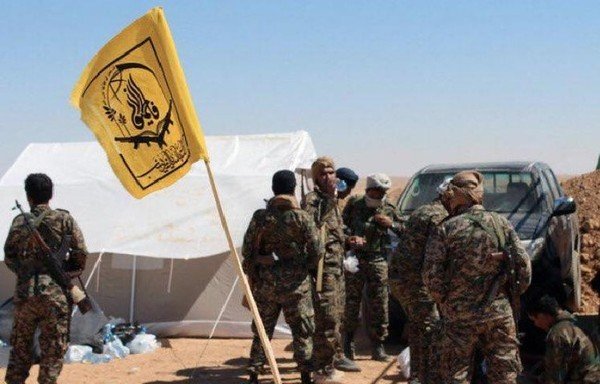 The fighters who had been stationed in those locations have been moved to several positions on both banks of the Euphrates river, he said, with just a few remaining behind to guard the original posts.
The IRGC-backed Fatemiyoun militia, which is comprised of Afghan fighters and is under the control of Iranian officers, is heavily deployed in Deir Ezzor, he said.
These fighters have been building fortifications and digging trenches in the area around Deir Ezzor city and in southern parts of the province, particularly the Ayash warehouses area and the town of Harabesh, al-Abed said.
Reinforced presence at border
IRGC-aligned militias also reinforced their presence at the Albu Kamal border crossing, which connects the Syrian town with the Iraqi border town of al-Qaim, he said.
Al-Qaim was the scene on December 29th of three US airstrikes targeting a pro-Iran militant group, in retaliation for a rocket attack on an Iraqi military base in Kirkuk that killed a US civilian contractor.
The Pentagon said it had targeted weapons caches or command and control facilities linked to Kataib Hizbullah in western Iraq and eastern Syria.
Militiamen have since restricted the movement of civilians and goods to clear the way for the deployment of fighters to al-Qaim, al-Abed said, noting that trucks laden with ammunition have been seen entering Syria from Iraq.
IRGC-aligned militias also have been observed engaging in unusual activity near the Albu Kamal bridge and the villages of al-Suwaiya and al-Herri, al-Abed said.
They have imposed a curfew on civilians in these areas, allowing only those who obtain a special permit -- most of whom are close to these militias or the families of militia elements -- to move about, he said.