Iran's Islamic Revolutionary Guard Corps (IRGC) continues to recruit children in parts of Syria's Deir Ezzor province where it has established a presence, under the guise of enrolling them in scout troops, a local activist said.
A new scout centre sponsored by the Syrian-Iranian Friendship Association in Deir Ezzor recently opened its doors, Deir Ezzor activist Jamil al-Abed told Diyaruna, cautioning that its central purpose is to recruit area youth.
The Syrian-Iranian Friendship Association is an IRGC affiliate, he said.
The IRGC has a history of seeking to attract children and youth to its centres under the guise of engaging them in scouting activities, in order to groom them and train them to fight in its ranks, al-Abed said.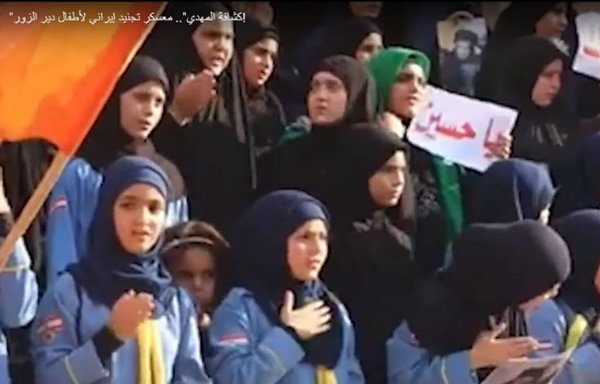 The centre turns out to be a new branch of Imam al-Mahdi scout troop, which is a well-documented supply line that provides the IRGC with recruits, he said.
At these so-called "scout centres", the IRGC's ideology is instilled in the minds of children, teenagers and youth, al-Abed said.
Diyaruna has learned that they operate like military training camps, and include grueling physical training as well as training on the use of all types of weapons.
The scouts graduate from these courses fully versed in combat and military arts.
At the age of 16, some scouts become fighters in the IRGC and affiliated militias, while others are assigned to other branches or duties.
During their time at the scout centre, young scouts are groomed for recruitment into the IRGC and its armed affiliates, al-Abed said.
The Syrian version of the Imam al-Mahdi scouts is based on a model established by Hizbullah in Lebanon, he said.