A number of civilians have been killed over the last few days amid an escalation of Russian and Syrian airstrikes in western rural Idlib, a local activist said.
After news that a school in the city of Jisr al-Shughour had been hit by an airstrike, killing four civilians and wounding others, panic began to spread among the local population, activist Haisam al-Idlibi told Diyaruna.
As a precautionary measure, he said, most functioning schools in the area have closed their doors to students.
Russian and Syrian warplanes have stepped up their bombardment in various areas of Idlib, he said, with airstrikes hitting the villages of Arnaba, al-Kfeir, Ain al-Bardeh and Ain al-Asafeer in the western part of the province.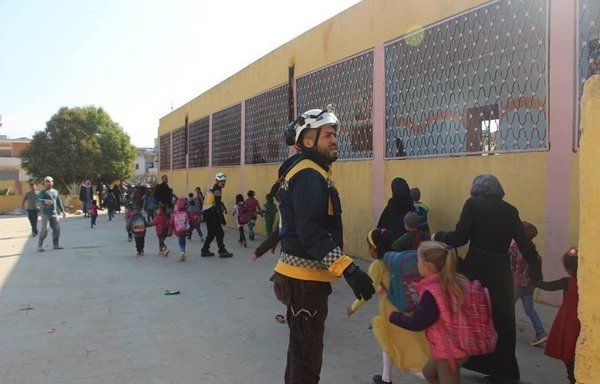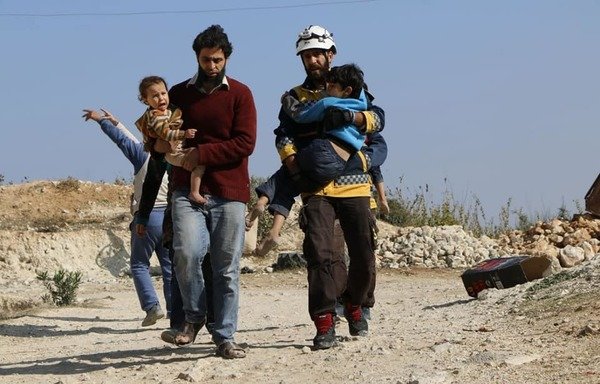 The damage inflicted on civilian homes appears to indicate there is a plan to force residents to abandon the area and move into parts of the province near the border with Turkey, al-Idlibi said.
This has already triggered a new wave of displacement, he said.
Airstrikes also targeted power substations in the town of Zayzoun in western rural Hama that supply that province and parts of Idlib with electricity, he said, knocking them out of service and causing blackouts.
Conditions in the Idlib region have become extremely difficult amid daily airstrikes and shelling carried out by regime forces and affiliated militias from recently-captured areas that face residential areas, al-Idlibi said.
Six civilians killed in Jabala
Six civilians -- including a child -- were killed Saturday (November 2nd) in a Russian airstrike on the southern Idlib village of Jabala, the Syrian Observatory for Human Rights said.
The Observatory says it determines who carries out an airstrike according to flight patterns, as well as aircraft and ammunition involved.
Observatory head Rami Abdel Rahman said it was the bloodiest Russian air raid in the two months since Moscow announced a truce for the surrounding area on August 31st.
Idlib, which is home to some three million people including many displaced by the eight-year war, is controlled by Tahrir al-Sham.
The Syrian regime launched a military campaign against the area in April, killing around 1,000 civilians and forcing more than 400,000 people to flee.
But a ceasefire announced by regime ally Russia has largely held since late August, though the Observatory says skirmishes persist.
On Friday, 23 regime fighters, as well as 11 extremists and members of allied groups, were killed in clashes on the western edges of the Idlib region.