Syrian president Bashar al-Assad's much-photographed Tuesday (October 22nd) visit to the town of al-Hobeit in rural Idlib has been widely construed as a signal that the battle for the last opposition stronghold is imminent, local activists said.
Al-Assad's rare public appearance sought not merely to raise the morale of his soldiers on the frontlines, but also served as a pointed reminder that he is in charge, Syrian lawyer Bashir al-Bassam told Diyaruna.
This display of power comes amid a state of fragmentation, he said, as the Syrian regime's loyalties are caught between Russia on one side and Iran's Islamic Revolutionary Guard Corps (IRGC) on the other.
During his visit to al-Hobeit, al-Assad was photographed extensively as he inspected regime forces, discussed the situation with senior officers and reviewed a military map with them.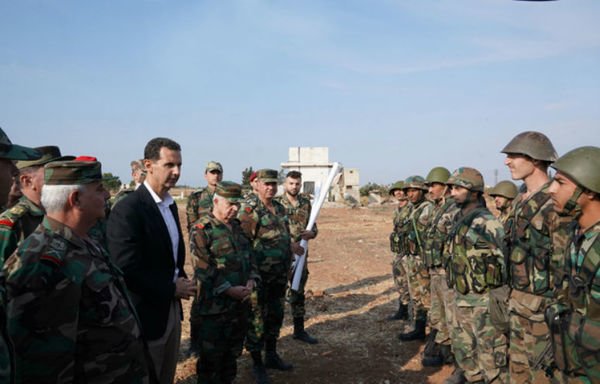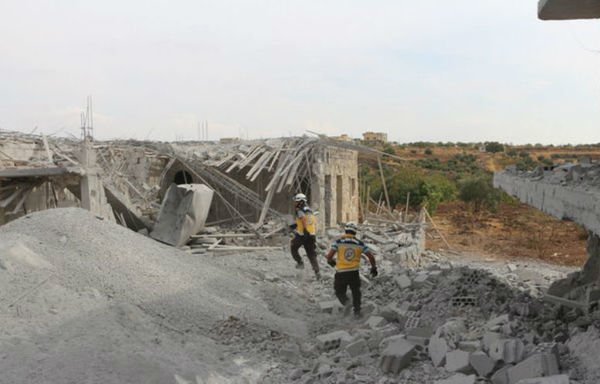 He said his troops have completed preparations for an offensive in Idlib and "are now ready to receive and execute the order when the time is right", AFP reported.
The visit has many connotations, al-Bassam said, and appears to signal "that the battle for Idlib is imminent".
It also seems to have been intended to raise the morale of Syrian regime forces, he said, which are increasingly fragmented as Russia and Iran wield influence over various divisions of the regular army.
Locals do not welcome al-Assad
Local residents were openly contemptuous of al-Assad's visit to al-Hobeit, Idlib activist Haisam al-Idlibi told Diyaruna.
The area is still outside the regime's control, he said, so they saw the visit as a confirmation that the battle is imminent, especially as it came amid heavy shelling and Russian and Syrian airstrikes.
Displaced al-Hobeit residents who were forced to flee to the Idlib interior were particularly scathing in their criticism of al-Assad's visit, al-Idibi said.
They pointed out that the visit took place in a school that had been turned into a military barracks, he said, and noted with irony that their children remain out of school this year because of their displacement.
In recent hours, various parts of southern rural Idlib have come under heavy shelling, al-Idlibi said, particularly the towns of Hazarin, Kafr Nabl, Hish, Kafr Sajna, Maarat Harma, Maarzita, al-Tah and al-Sheikh Mustafa.
These areas are being pounded non-stop with artillery shells and rockets from regime positions facing them, while airstrikes have caused a number of civilian casualties, he said.