Russia's increasing -- and increasingly public -- expansion of its military presence in Syria is a clear sign of the direct competition for influence that is heating up between Russia and Iran, experts told Diyaruna.
On September 24th, "dozens of journalists" assembled in the countryside west of Damascus to watch fighters from a new Syrian army battalion showcase the skills they had learned from Russia's military advisers, AFP reported.
Top Russian and Syrian military officials also were on hand to watch the training session, in which soldiers carried out a mock assault, fired mortar rounds and rockets, and performed mine-clearing and first aid exercises.
In a rare display of Moscow's military operations in Syria, Russian advisers appeared in front of cameras, while, with the help of an Arabic translator, a Russian adviser instructed troops on how to detect and defuse mines.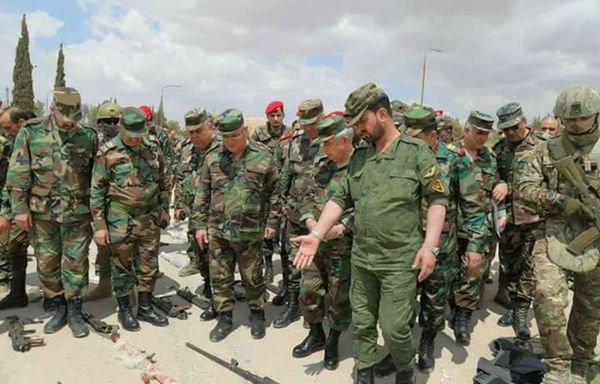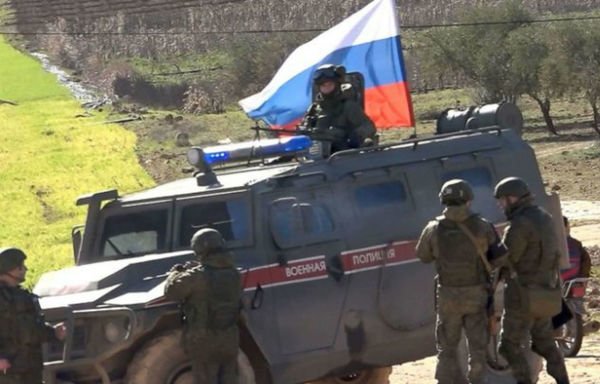 Russia often refers to troops deployed in Syria as military "advisers" even though its forces and warplanes are also directly involved in battles.
With Russian military backing, Syrian regime forces have retaken large parts of Syria from opposition and extremist fighters since 2015, and now control around 60% of the country.
Members of the new elite force, formed August 10th, received two months of individual military training before learning to operate in large groups.
Their commanders do not rule out the possibility that these troops could deploy to the last major opposition stronghold of Idlib, which the Syrian regime has repeatedly vowed to take back, along with all Syrian territory.
Russian military presence
While Russia's intervention in the Syrian conflict began in 2015, Russia had a military presence in Syria long before that, said Syrian lawyer Bashir al-Bassam.
Russia has long maintained military bases and advisers in Syria, and has direct influence over a number of Syrian army units and officers, he told Diyaruna.
Since the outbreak of the Syrian war, the Russian presence has taken a different form, he said, and this has significantly affected the course of events.
"Russia's direct intervention in the war began with pushing hundreds of Russian mercenaries into the ongoing military operations," al-Bassam said.
Russia's direct military intervention in Syria has never been more clear, as evidenced by its publicly extolled training of Syrian regime army units, Syrian journalist Mohammed al-Abdullah told Diyaruna.
Militias formed in several areas have been fighting under the direct command of the Russian command in Syria, he noted.
Russian-operated Hmeimim air base in Syria's Latakia province "is teeming with constant activity by military aircraft carrying out airstrikes in support of the regime's ground forces, especially in the Idlib battles", al-Abdullah said.
The base is currently undergoing an expansion that is expected to double its capacity for housing fighter jets, he added, noting that this "shows Russia's determination to maintain its military presence, and to do so openly".
Competition for influence
Inviting the media to cover the Russian army's training of a new Syrian battalion highlights the intense competition between Russia and Iran for influence in Syria, political researcher Abdul Nabi Bakkar told Diyaruna.
Each side is competing to impose its influence over the greatest number of Syrian regime army units, he said.
There has been an increased presence of Russian military police on the ground, he noted, especially in areas that are jointly controlled with Iranian forces or IRGC-affiliated militias or that serve as buffer between the two sides.
This show of force comes amid frequent talk of the "near-conclusion of the battle for Idlib", Bakkar added, indicating that Russia appears to be determined "to dominate the region militarily and politically".